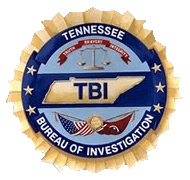 Nashville, TN – The Tennessee Bureau of Investigation today put a Milan, Tennessee man on the state's Top Ten Most Wanted List after he was charged with murder in Henry County for a fatal shooting that occurred last week.

Tevin Lumpkin, 20, last known address 2057 Cedar Street, Milan, TN is wanted by the Henry County Sheriff's office for first degree murder. On August 25th, 2012, Lumpkin shot the victim, 41- year-old Eric Kinley of Paris, TN, at Fahrenheit 101, a nightclub located on Highway 79 south in Paris after Kinley was involved in a confrontation with several other people.

Lumpkin has a criminal history that dates back to 2010 and includes attempted criminal homicide, assault on a police officer, aggravated assault, multiple other assault charges, drug charges and resisting arrest.

Lumpkin is described as a black male with brown eyes and black hair who is known to wear dread locks. He is 6'1" and weighs approximately 170 lbs. He was last seen in an older model white Pontiac Bonneville with black hubcaps and should considered armed and dangerous.

Anyone with information on the whereabouts of Tevin Lumpkin is urged to call the TBI at 1.800.TBI.FIND.

There is a $1,000 reward for information leading to his arrest.



Sections
News
Topics
Aggravated Assault, Assault on a Police Officer, Eric Kinley, Fahrenheit 101, Fatal Shooting, First Degree Murder, Henry County, Henry County Sheriff's Office, Milan TN, Nashville TN, Nightclub, Paris-TN, Pontiac Bonneville, Resisting Arrest, TBI Top Ten Most Wanted List, TBIAttempted Criminal Homicide, Tennessee Bureau of Investigation