Austin Peay State University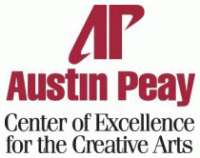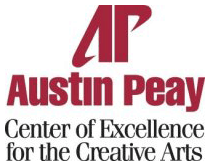 Clarksville, TN – Earlier this year, the award-winning writer David Huddle was contacted by Dr. Amy Wright, Austin Peay State University assistant professor of creative writing. Both writers hailed from rural Wythe County, VA, and after a bit of reminiscing about local haunts they both knew, Wright asked Huddle a question.
How would he, a two-time National Endowment of the Arts fellow and author of more than 17 books of poetry, fiction and essays, like to spend a few months this fall and next spring in Clarksville, working with APSU creative writing students?
Huddle, it turns out, had an opening in his scheduled, so beginning this September, he'll be on campus as the holder of the 2012-13 Acuff Chair of Excellence. In 1985, country-music legend Roy Acuff generously endowed the chair at APSU, which brings nationally acclaimed artists to campus each year to work with students and the community.
"It worked out really well that he can come and spend time here," Wright said. "We're getting him for not just a reading but he's going to be a visiting writer. He's going to be here both semesters, visiting with the students, meeting with the grad students, working with them, talking one-on-one about their work. It's a great opportunity."
Huddle's work has appeared in publications such as The New Yorker, Esquire, Harper's Magazine, The New York Times Magazine and the Best American Short Stories. A Publisher's Weekly review of his debut novel, "The Story of a Million Years," stated that Huddle's "view of the human condition brims with wisdom, compassion and a rare grace."
He previously served as distinguished visiting professor of creative writing at Hollins University, which offers one of the country's premier Master of Fine Arts programs, in addition to being on the faculty of the famed Bread Loaf School of English at Middlebury College.
But Wright said his resume shouldn't intimidate students.
"He's so personable. He's approachable," she said. "He's a regional writer. Even though he lives in Vermont and teaches in Vermont, he's rooted in Virginia. His images come from there, which is similar culturally and geographically to Tennessee."
Students in Wright's creative non-fiction class will spend the semester reading Huddle's "The Writing Habit," a collection of essays he published on writing. Fiction author and APSU professor of creative writing Barry Kitterman will assign his students Huddle's 2011 novel, "Nothing Can Make Me Do This."
Noted writer Julia Alvarez said the novel "gives us not just a glimpse, but that rare revelatory and redeeming experience of seeing and becoming" the characters in the book, "which is why we read and need novels."
At 8:00pm on November 8th, Huddle will read from his poetry on the APSU campus. The event is free and open to the public. In the spring semester, he will deliver another reading from his fiction or non-fiction work.
For more information on this year's Acuff Chair of Excellence, contact the APSU Center of Excellence for the Creative Arts at 931.221.7876.