Written by Sgt. Kimberly Menzies
4th Brigade Combat Team, 101st Airborne Division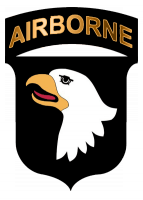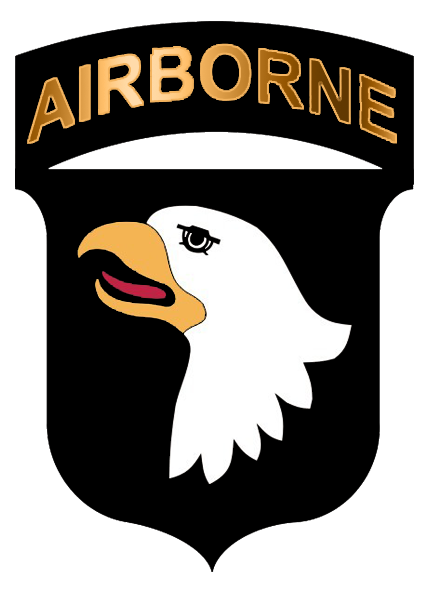 Fort Campbell, KY – Soldiers from 4th Brigade Combat Team, 101st Airborne Division, completed convoy live-fire ranges October 6th to October 15th, 2012 during the brigade's field exercise Eagle Flight III at Fort Campbell, KY.
"The purpose of the convoy live-fire is one to exercise the command and control elements of a convoy when they are in contact and then also to allow the gunners that are on top of the vehicles to engage targets from that unstable platform while moving and while other things are going on during the mission," said Capt. Donovan Manley, the company commander for Headquarters and Headquarters Company, 801st Brigade Support Battalion, 4th BCT, 101st Abn. Div.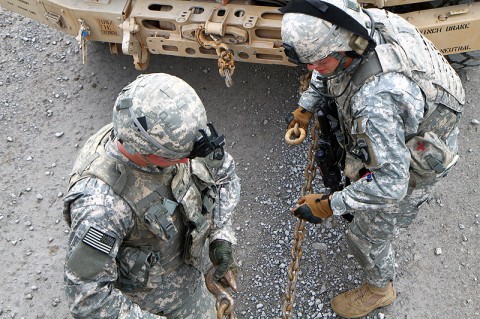 During the live-fire exercise there were several scenarios through which to navigate including utilizing many assets that would traditionally be used during contact outside of training.
"Well, react to contact while mounted is the primary objective but they have three different versions here," continued Manley. "They have the short ambush, the near and far ambush, and the react to [improvised explosive device]. All of those entail different things."
Not only did the lanes incorporate providing security but also the recovery of vehicles and providing medical care to simulated casualties.
"When struck by an IED, they have to recover the vehicle," said Manley. "So we will do a self recovery and then go into a deliberate recovery, followed by following the battle drills of securing the vehicle that went down, repositioning the other vehicles to provide 360 degree security while soldiers are dismounted hooking up vehicles, treating casualties and things like that."
Though this training did emphasize the reaction to contact while mounted, other skills were also utilized and inspected for proficiency maintenance.
"This training is giving us an opportunity to refine our [tactic, techniques and procedures]," said Sgt. 1st Class Cameron Regur, a military police platoon sergeant with Headquarters and Headquarters Company, 4th Brigade Special Troops Battalion, 4th BCT, 101st Abn. Div.
"Even though it is a really condensed lane we have been able to train on a lot of tasks such as react to direct fire contact, react to indirect fire, react to unexploded ordnance, react to improved explosive device, suppressing enemy fire and moving to accomplish the mission which also allowed us to practice our vehicle recovery measures."
"The medics are dismounting and assessing the [simulated] casualties, then they go through their whole role based on the injuries they are told, all the way to getting them into an ambulance or [providing casualty evacuation] if necessary," describes Manley.
The live-fire exercise is an opportunity to provide soldiers with an atmosphere in which they can learn from those who are more experienced.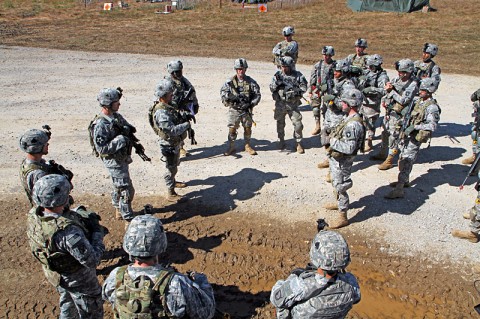 "All the types of things that the soldiers go through during the live-fire are a whole new set of friction points to them," said Maj. Andrew Hess, the operations officer in charge with 801st BSB, 4th BCT, 101st Abn. Div.
"Though you may already be proficient on talking on the radio or already proficient on your weapons systems or you may already be proficient with your vehicle but this ties it together but when you put it all together it makes several simple tasks all of a sudden very complex."
"It is a good chance to get the folks who have been there and done it to let them get there new people into the vehicles and in the scenario and share their knowledge with them," said Manley.
Though the training has been strenuous, the soldiers understood the significance of this training for all soldiers.
"All training makes us better," said Pvt. Thomas Patterson, a gunner with HHC, 4th BSBT, 4th BCT, 101st Abn. Div., "Just knowing every little move and being prepared, knowing how to react in the situation, is making muscle memory out of it instead of just winging it….when you wing it that is when people get killed."
"You don't know what is going to happen out there on a convoy," said Spc. Miguel Reyes, a medic with Company C, 801st BSB, 4th BCT, 101st Abn. Div. "Anything can pop up, so having these scenarios where you don't really know if there is going to be an injury or not, keeps you on your toes. It lets you see if you are up to par on your skills."