Topic: Medics
Nashville, TN – Today, Thursday, April 15th, 2020 Governor Bill Lee provided an update on Tennessee's efforts regarding COVID-19 Coronavirus relief.
Governor Lee's daily press conferences can be viewed live this week Monday through Thursday at 3:00pm CT here. Governor Lee has also established a website specific to COVID-19 Coronavirus updates which can be found here.
«Read the rest of this article»
Muscatatuck Urban Training Center, IN – The morning air filled with smoke; felled trees and debris covered the area as trucks began to arrive. U.S. Army Soldiers with 501st Area Support Medical Company, based in Fort Campbell, Kentucky begin setting up for decontamination operations and medical evaluations as part of Guardian Response 2019 at Muscatatuck Urban Training Center, Indiana, May 1st, 2019.
More than 9,000 Soldiers from across the country are participating in Guardian Response 2019, a multi-component training exercise that validates U.S. Army units' ability to provide capabilities for the Defense Support of Civil Authorities in the event of a Chemical, Biological, Radiological, or Nuclear catastrophe.
«Read the rest of this article»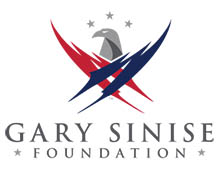 Adams, TN – Members of the Gary Sinise Foundation were in town this week to present a specially adapted smart home to United States Army CW5 Gary Linfoot (Ret.), a pilot in the Army's elite 160th Special Operations Aviation Regiment (Airborne) (SOAR(A)).
Linfoot was injured on May 31st, 2008 while conducting operations in Iraq, when his helicopter suffered catastrophic mechanical failure. Linfoot was severely injured in the crash-landing, Medics evacuated him to Germany for spine stabilization surgery. His treatment then took him to Walter Reed National Military Medical Center, the Tampa VA Hospital, and finally the Shepherd Center in Georgia.
«Read the rest of this article»
Blanchfield Army Community Hospital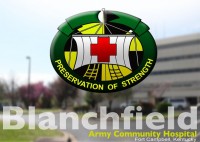 Fort Campbell, KY – Medics and other health professionals on Fort Campbell can participate in a monthly lunch and learn at Blanchfield Army Community Hospital to expand their medical skills.
The training is conducted by physician assistant students of the Phase II Interservice Physician Assistant Program who are completing clinical rotations at Blanchfield. The class meets on the second Wednesday of the month at noon in the hospital's Command Sergeant Major classroom.
«Read the rest of this article»
Written by Pfc. Beverly Mejia
40th Public Affairs Detachment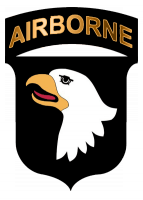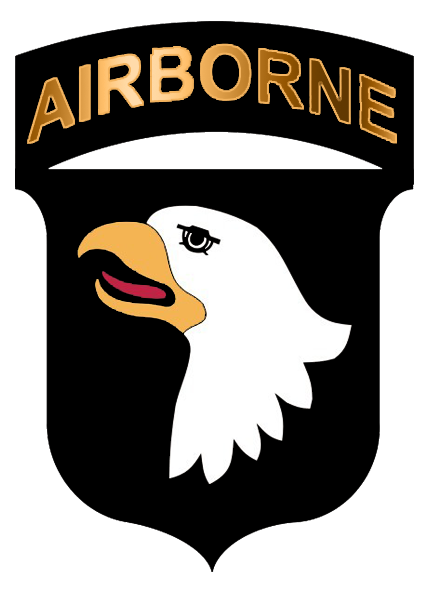 Fort Campbell, KY – Combat medics from Headquarters and Headquarters Battery and 1-320th Field Artillery, 101st Division Artillery, 101st Airborne Division (Air Assault), trained on land navigation operations in the wood-lines of Fort Campbell, KY, May 8th, 2018.
The medics conducted this training to gain proficiency in land navigational operations as preparation for their upcoming Expert Field Medical Badge competition.
"The Soldiers conducted their land navigation portion today." said Sgt. Juan Cosme, a combat medic specialist with Headquarters and Headquarters Battery, 101st DIVARTY, 101st Airborne Division.
«Read the rest of this article»
Written by Sgt. Steven Lopez
40th Public Affairs Detachment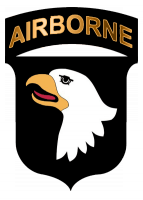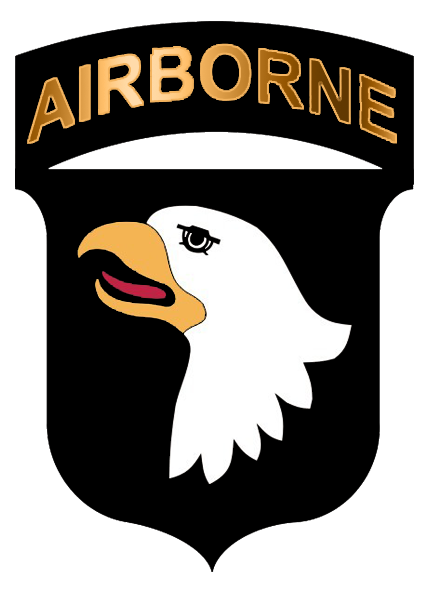 Fort Campbell, KY – As the sun was setting and the blades of grass cut through the wind, soldiers secured a tactical perimeter while remaining vigilant of their surroundings for any enemy movement. Soldiers of 3-320th Field Artillery Regiment, 101st Airborne Division Artillery, 101st Airborne Division (Air Assault), conducted a field training exercise May 1st through May 11th, 2018 on Fort Campbell.
The batteries within the battalion conducted Field Artillery Gunnery Table XV missions while conducting operations across multiple training areas and position areas for artillery, encountered 10 tactical injects which allowed leaders at all levels to understand the mission requirements of operating in a decisive action environment.
«Read the rest of this article»
Written by Sgt. Samantha Stoffregen
101st Airborne Division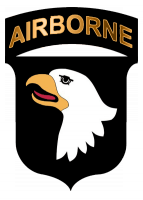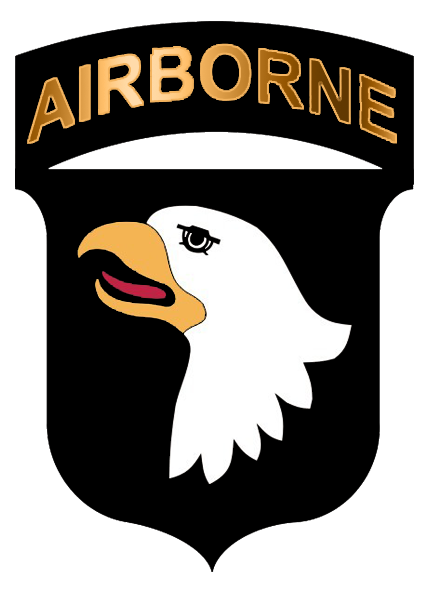 Fort Campbell, KY – During the training, the participants were to complete a base camp assessment with various inspections around areas like the food prep, water buffalo, and latrines, as well as successfully solve a scenario involving techniques reviewed earlier in the week.
"We've been working with Public Health Command-Atlantic to expand the skill set of our 68Ws, [medics] and to review topics for our preventive medicine [brigade] teams that they don't normally get to address at their duty station, but will address down range during deployment," said Maj. Melissa Reister, division environmental science and force health officer.
«Read the rest of this article»
Written by 1st Lt. Riley Foster
2nd Battalion, 502nd Infantry Regiment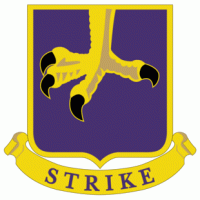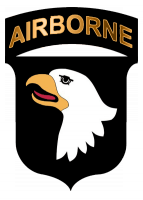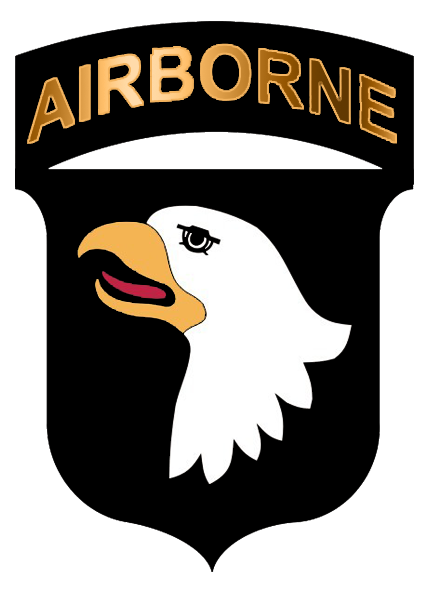 Fort McCoy, WI – In the heat of June, Soldiers with the 2nd Battalion, 502nd Infantry Regiment (2nd, 502nd), 2nd Brigade Combat Team, 101st Airborne Division prepared to rotate out to training sites as the opposition force to the 33rd Infantry Brigade Combat Team (IBCT) of the Illinois Army National Guard here.
If that weren't enough, the battalion moved directly from playing as opposing forces to conducting squad live fires and crew gunnery to prepare for follow-on training back at Fort Campbell, KY.
«Read the rest of this article»
Written by Sgt. Neysa Canfield
101st Sustainment Brigade, 101st Airborne Division (AA) Public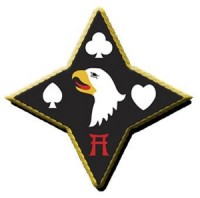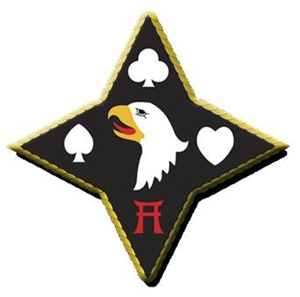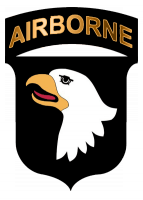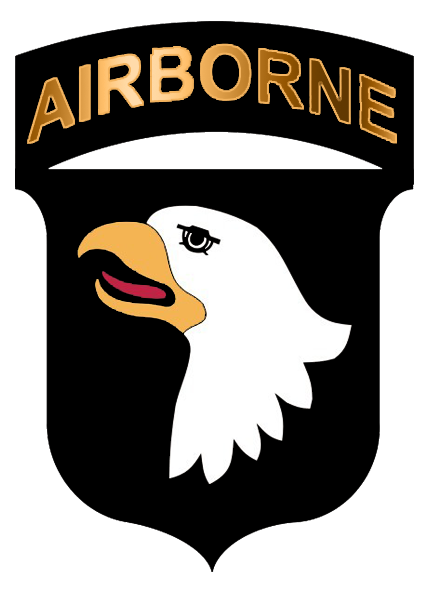 Nashville, TN – Vanderbilt provided two cadavers, a male and a female, on which the Soldiers applied first aid bandages and tourniquets and conducted needle decompression procedures, emergency airway procedures, and surgical procedures.
The training event allowed Soldiers to understand how the body operates by conducting real life surgical and emergency procedures on the bodies, said Sgt. 1st Class Charles E. Miller, the medical operations noncommissioned officer in charge for the 101st Airborne Division Sustainment Brigade, 101st Airborne Division.
«Read the rest of this article»
Written by Laura Boyd
BACH Public Affairs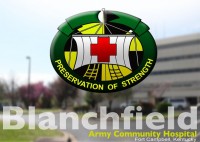 Fort Campbell, KY – A Fort Campbell Warrior Transition Battalion Soldier was one of 13 medics honored at nearby Valor Hall Tuesday during the 7th Annual Armed Services YMCA Angels of the Battlefield event featuring decorated Army veteran, Noah Galloway, as keynote speaker.
Medics save lives on the battlefield and are often referred to as "Doc" by their peers. Sgt. 1st Class Robert Ernest Minor was no exception to this worthy title.
Minor was the team sergeant in charge of training and leading medics at Tarin Kowt, Afghanistan from May 2010 to May 2011.
«Read the rest of this article»