Written by Pfc. Beverly Mejia
40th Public Affairs Detachment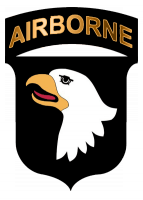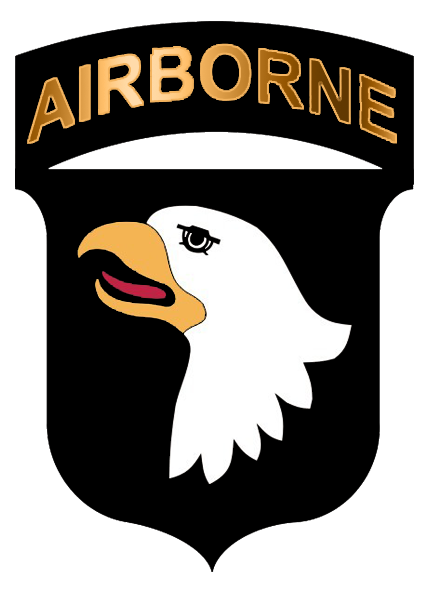 Fort Campbell, KY – Combat medics from Headquarters and Headquarters Battery and 1-320th Field Artillery, 101st Division Artillery, 101st Airborne Division (Air Assault), trained on land navigation operations in the wood-lines of Fort Campbell, KY, May 8th, 2018.
The medics conducted this training to gain proficiency in land navigational operations as preparation for their upcoming Expert Field Medical Badge competition.
"The Soldiers conducted their land navigation portion today." said Sgt. Juan Cosme, a combat medic specialist with Headquarters and Headquarters Battery, 101st DIVARTY, 101st Airborne Division.
"This involved them finding their start point, end-point and 3 intermediate points within three hours. During the competition they will be doing a day and night portion," commented Cosme.
The Expert Field Medical Badge is an awarded badge which recognizes the U.S. Army's medical personnel after showing a high level of proficient in medical skills as well as common tactical soldier tasks.
The EFMB competitions are annually held across multiple states and major installations.
It consists of multiple different tests which help pick out the highest qualifying candidates for the EFMB.
The areas that are tested include a written test, Army physical fitness test, land navigation course, weapons qualification, littler obstacle courses, 12-mile ruck march, prepare and transmit a medical evacuation request using a field radio and proper communication skills, survival skills in a simulated nuclear, biological and chemical environment, emergency medical treatment and even cardiopulmonary resuscitation.
"Several 68 series MOS's can compete for the Expert Field Medical Badge," said Cosme. "The competition is usually conducted on each individual installation. The EFMB is a very coveted badge among the Army's medical personnel. This badge is similar to how the Infantry has their Expert Infantry Badge."
Taking the time out to train in rough terrain environments for large competitions can better prepare and highlight key learning points for the first time competing soldiers.
"I really enjoyed doing the land navigation portion of our training for EFMB," said Spc. Lauren L. Barlow, a combat medic specialist with HHB, DIVARTY, 101st Airborne Division.
"The terrain made it very challenging and exciting compared to where I've done land-nav in the past. I learned how important it is to recheck your azimuth quite often in wooded terrain. You can easily change your direction on accident. I think it was a great training opportunity for us medics to expand on our knowledge and skills as Soldiers," stated Barlow.
"I feel confident about my Soldiers," said Cosme. "We have been practicing a lot and have even done a virtual land navigation course which is an interactive course where they essentially apply the basic fundamentals of land navigation."
"Here, today, they got to use they skills they've honed in to apply them to real-life. This is the real deal. I am looking forward to my soldiers succeeding not only the competition but also in there every day medial careers," Cosme stated.