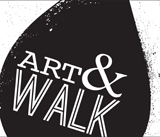 Clarksville, TN – Produced by The Downtown Clarksville Association, First Thursday Art Walk is a free, self-guided tour spanning a five block radius that combines visual art, live music, engaging events and more in the heart of Downtown Clarksville.
With 10+ venues, bars and businesses participating each month, the First Thursday Art Walk in Clarksville is the ultimate opportunity to savor and support local creative talent.
For the month of December, the Art Walk will be held on Thursday, December 6th from 5:00pm–8:00pm at the shops and galleries on Public Square, Franklin Street, and Strawberry Alley.
The participating businesses are listed below as well as a description of the work they will be exhibiting and services they will be offering during the event.
Hodgepodge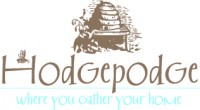 Hodgepodge (125 Franklin Street) will feature work by mixed media artist Pat Moseley. Pat says of her pieces, "My work is inspired by the beauty and deceptive simplicity of nature. The shape of a flower, the texture of tree, the crisp sharp lines of a leaf all combine to bring joy and balance to my soul and I am driven to capture this in my art."
"I work primarily in a multi-media area because it allows me the freedom to express my vision of the delicate balance of nature in a more non-traditional fashion.  It allows me to leave behind a 'serious, precise construct' of my subject and instead explore a world where a piece of chard paper suggests a tree and wire evokes flowers on a canvas."
F&M Bank

F&M Bank (50 Franklin Street) will host a reception for artist Larry Martin in the Franklin Room from 6:00pm–8:00pm.
The Runner's Hub

The Runner's Hub (127 Franklin Street) will host a group run around Historic Downtown Clarksville on Art Walk Thursday evening at 5:30 pm (and on every Thursday evening as well).
New South Coffee Company
The New South Coffee Company (110 Franklin Street) will be featuring live music performed by local musicians.
Austin Peay Downtown Art Gallery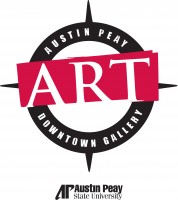 This month the Austin Peay Downtown Art Gallery (116 Strawberry Alley) will feature the works of the Visual Communications Senior Show.
Rogate's Boutique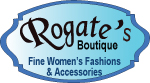 For the December Art Walk, Rogate's Boutique (115 Franklin Street) will be featuring the work of Stephany R. Gaut.   Raised in Grand Rapids, Michigan, Stephany R. Gaut attended school at Vandenburg Creative Arts Academy at the age of 4 and at the age of 19, Clarksville, Tennessee became her home.
At 22, Stephany accomplished the program of self-taught art lessons at Art Instruction School. With a great drive for accomplishment, she colors everything she touches. Her main medium is acrylic with an occasional streak of oils.  She has gradually worked her way though life to become an Occupational Art Therapist. She hopes her ambition and enthusiasm inspire those around her.
Ingredients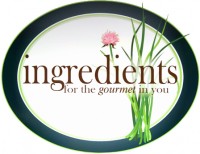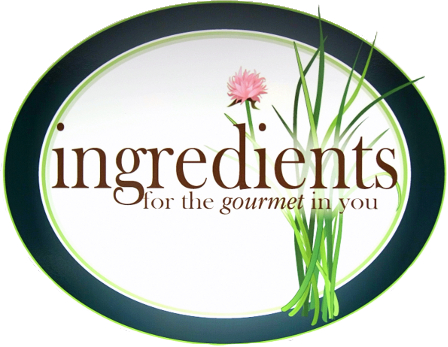 Ingredients (100 Strawberry Alley) is hosting Ashley Wallace, a newcomer to First Thursday Art Walk.  Stop in and welcome her and view her wonderful ceramic work.
For more information about Ashley, please visit: www.ashleyjeneeceramics.com. Ingredients will also be showcasing some of their own food items.
Downtown Artists Co-op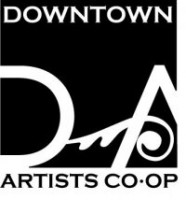 The month of December is the Small Packages exhibit for the Downtown Artists Co-op (96 Franklin Street).  Each participating member will have a space, with or without a table, and will be displaying small artworks (nothing over $150.00). The opening reception will be held on December 6th during the Art Walk.
DAC Artists Susan Bryant and Billy Renkl also have displays at the DAC exhibit at the Clarksville-Montgomery County Public Library.  Susan's work is entitled "Presence and Absence" and consists of pieces using of a 19th century photographic process. Billy's display consists of his wonderful collage and painted images (using a cyanotype process, another 19th century photographic method).  Both are historical processes used in an interesting, modern method.
The Framemaker

The Framemaker (705 North 2nd Street, Suite B) proudly presents "Traces", an exhibit by artist Greg Sand. An opening reception will be held from 5:00pm to 8:00pm on December 6th. The exhibit will remain on display at the Framemaker throughout the month of December during normal business hours (Monday – Friday, 10:00am–5:00pm).
Greg Sand received his bachelor of Fine Arts degree in Photography from Austin Peay State University in 2008.  In 2009, Sand was selected by critic Catherine Edelman and the Griffin Museum of Photography as one of "the most exciting new artists emerging in the world of photography." Traces explores the themes of memory, the passage of time, and the photograph's role in shaping our experience of loss.
The Framemaker is located at the corner of North Second Street and Georgia Avenue, across from Clarksville Academy.
Roxy Regional Theatre

The Roxy Regional Theatre – Peg Harvill Gallery (110 Franklin Street) will display a group show by various local artists. All of the art and themes will be tied into the Roxy's upcoming production of "A Christmas Carol".
Performances of the critically acclaimed revival "A Christmas Carol" continue at 7:00pm, Thursday, December 6th. APSU Students and Military with current IDs can take advantage of the "buy one get one free" option for this performance.
For tickets and more information please visit www.roxyregionaltheatre.org or call the box office at 931.645.7699.
For more information on the First Thursday Art Walk go to their website at www.ArtwalkClarksville.com