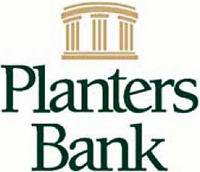 Clarksville, TN – Retired U.S. Army Still Photographer David Smith is the featured artist at the Planters Bank-Hilldale Gallery in December. Smith's work will be exhibited Thursday, December 6th – Wednesday, January 2nd.
The exhibit is a collection of photography from Smith's adventures in Tennessee's state parks, along with many scenes and landscapes from here in Clarksville.
Smith first arrived in Clarksville in 1976 as a member of the 101st Airborne Division. He later returned to Clarksville with his family after his retirement from the military. Smith regularly participates in downtown Clarksville's monthly Art Walk. His work has been exhibited many shops and restaurants throughout the community.
The Planters-Hilldale exhibit is open to the public during regular bank hours: 8:30am-4:00pm, Monday-Thursday, and 8:30am-5:30pm, Friday.
Upcoming exhibits include photographer photographs by Bob Gandy and watercolors by Jan Williams in January, and paintings by Gail Meyer and photographs by Tony Centonze in February.