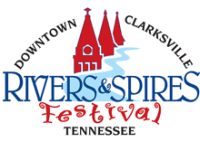 Clarksville, TN – The 11th Annual Rivers and Spires Brewfest will feature more than 80 beers for you to sample on Saturday, April 20th from 3:00pm to 7:00pm.
Back again after a very successful first year, the event will have craft beers, food and entertainment. Activities for the afternoon include interactive cooking shows, sponsored by Legends Bank and Publix, complete with samples for the audience to enjoy.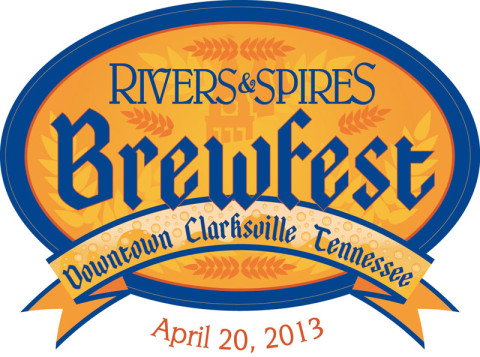 The Choppin' Block will be on hand to teach attendees how to prepare delicious dishes using the Big Green Egg. Immediately following Brewfest, at 7:00pm on the Public Square Stage, is the free concert by award-winning country music artist Jo Dee Messina.
"More than 80 beers will be available for tasting at this year's Brewfest. Attendees will have the opportunity to sample craft brands that have recently entered the market, such as Lagunitas, Southern Tier, Flat 12, and Batch 19," said  Paul Turner, with Ajax Distributing, a major sponsor of the event as well as the Rivers & Spires Festival. "Of course, market favorites such as Blue Moon, Sam Adams and Blackstone will be there as well."
Brewfest will be held in Downtown Clarksville in the corner parking lot of Main and Third Streets and there are a limited number of tickets for sale. Tickets are on sale now, cost $25.00 each and can be purchased online at riversandspires.com/events/brewfest.
You must show a photo ID at the gate with your ticket in order to be admitted, as well as pick up your commemorative beer mug, provided by Old Chicago. Tickets will sell out fast, so those interested in attending are encouraged to purchase their tickets early.
About the Rivers and Spires Festival
The 11th annual Rivers and Spires Festival will be held April 18th-20th, 2013 in Historic Downtown Clarksville. This event has five stages of entertainment with over 100 entertainers performing all three days.
From children's activities, arts & crafts, car shows, military exhibits, Brewfest, shopping and so much more this is truly an event for the whole family. Admission to the Festival is free including all concerts and many games and activities.
For more information about Rivers and Spires contact Doug Barber at or visit us at www.riversandspires.com. Become a fan on Facebook, follow us on Twitter @riversandspires and join our text club by texting 'SPIRES' to 68255.