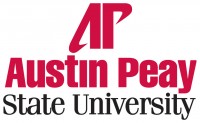 Clarksville, TN – APSU Vice President of the National Alumni Association, Makeba Webb shared the ins and outs of pursuing higher learning opportunities and relationship that education has to career development with students enrolled in the LEAP Youth Career Development Program.
Students listened intently as Makeba advised them of the differences between financial aid, Pell Grants, scholarships and student loans and the impact selecting a school in state or out of state would have on funding sources.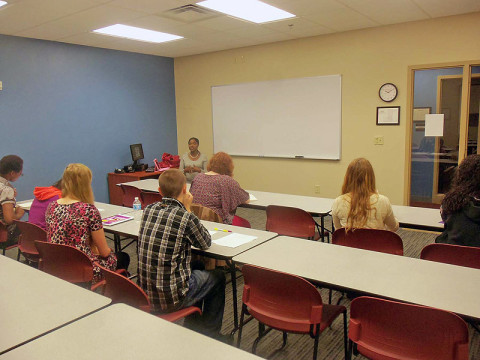 "The real life examples she used from her personal experiences helped me understand why its important start early preparing for college and looking for ways to pay for it." shared Ranisha, who was among the youth participants.
Makeba went on to encourage the group to be active in various clubs, sports, and greek organizations to assist them in becoming more well rounded and develop connections that could open career opportunities.
She also stressed the importance of staying focused, maintaining a high GPA, and keeping their disciplinary record clean to avoid consequences such as probation and suspension that may result in them being denied admission into Grad school or other programs.
From the beginning, students were engaged in the informal classroom setting that encouraged them to ask questions and share information. Some of the concerns the students had were related to working while in college, balancing sports and academics, developing good study habits, the pros/cons of living on campus, and maintaining healthy personal relationships.
The session concluded with Makeba, reinforcing the importance of education with career development. She challenged the students to take the time to research companies thoroughly prior to interviewing for the position so they would be knowledgeable and able tailor their answers during the interview to appeal to what the company is looking for in employees.
The next session for the this group of LEAP Interns, will be at Daymar Institute and cover Interpersonal Communication. For more information on the Youth Career Development Program visit www.leaporg.net