Nashville, TN – Tennessee Department of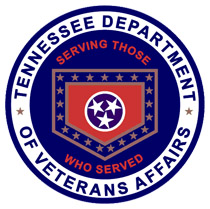 Veterans Affairs is partnering with the American Legion Post 45 and Veterans of Foreign Wars (VFW) Post 2120 to offer a Veterans outreach event for Robertson and Cheatham Counties.
Representatives from more than 40 federal, state and local agencies will be present to offer claims guidance, health and wellness resources, educational programs as well as housing and jobs information.
The United States Department of Veterans Affairs, Tennessee Department of Veterans Affairs (TDVA), the Tennessee Department of Labor and Workforce Development and County Service officers from Robertson and Cheatham counties will be available to answer questions, provide information and assist in enrollment opportunities for Veterans and other eligible beneficiaries.
Veterans will need to present a copy of their DD-214 and any other service related documents to assist with filing claims for federal benefits.
Who: Representatives from more than 40 federal, state, local and non-profit organizations will gather to assist Veterans and their families from Robertson and Cheatham Counties
When: Friday, May 24th, 2013 from 10:00am to 3:00pm.
Where: National Guard Armory, 5255, Hwy 76, Springfield, TN 37172
Why: To help Veterans and their dependents to learn more about eligible benefits and connect with community resources
Contact
For more information contact:
TDVA: Darla Richardson 615.441.6224
Robertson County: Dan Riley or Wayne Dugger 615.358.1304
Cheatham County: Robert Counter 615.308.0917
For more information visit the department's website at www.tn.gov/veteran, facebook/myTDVA or twitter @TNDVA.