Clarksville, TN – On Wednesday, May 29th, 2013, the Clarksville Police Department made 3 arrests in connection with the May 18th homicide of Jimmy Boyer.  Arrested were Coray Knight 38 years old from Clarksville, Frederick Persinger 65 years old from Clarksville, and Kelly Hufford 45 years old from Oak Grove KY.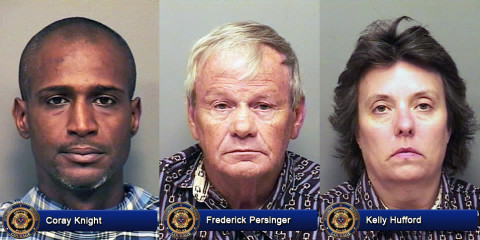 This is still an on-going investigation and Detectives are looking for a fourth person described as a white male, wearing a ball cap, who was seen with Coray Knight the day of the homicide. The public is urged to contact the Clarksville Police Department with any information concerning the case.
Lead detective is Det. Eric Ewing, phone 648-0656 ext. 5447.
Coray Knight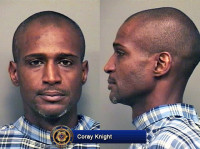 Name: Coray Knight
DOB: 12/ 7/ 74
Gender: M
Race: B
Given Address: 165 Collier Road, Clarksville, TN
Arresting Officer: Eric Ewing
Charged With: Criminal Homicide, 1st, 2nd, Etc. Murder
Booked Into: Montgomery County Jail
Bond: $2,000,000.00
Frederick Persinger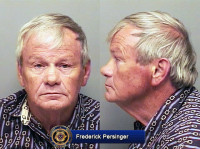 Name: Frederick Persinger
DOB: 7/ 7/ 47
Gender: M
Race: W
Given Address: 725 Salem Road, Clarksville, TN
Arresting Officer: Eric Ewing
Charged With: Criminal Homicide, 1st, 2nd, Etc. Murder
Booked Into: Montgomery County Jail
Bond: $2,000,000.00
Kelly Hufford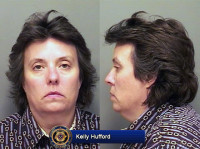 Name: Kelly Hufford
DOB: 7/ 18/ 67
Gender:  F
Race:  W
Given Address: 923 Desota Lane, Oak Grove, KY
Arresting Officer: Eric Ewing
Charged With: Criminal Homicide, 1st, 2nd, Etc. Murder
Booked Into: Montgomery County Jail
Bond: $2,000,000.00