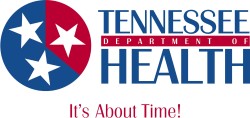 Nashville, TN – The Tennessee Board of Pharmacy has taken action to strengthen its efforts to better assure safe, sterile compounding of drugs by entities licensed by the state.

The measures collectively address the need for safe, effective and available medications for patients who need them.

"The board is working cooperatively to identify solutions to improve safeguards for public health while not placing unnecessary barriers on sterile compounding pharmacies that would hamper production of much-needed drugs already in short supply," said Tennessee Board of Pharmacy president Charles E. "Buddy" Stephens, D.Ph. "We believe our actions enhance existing safeguards and offer new steps to ensure safe and effective medications are there when needed."
The board has taken action to:
Expedite suspension of sterile compounding by a pharmacy or manufacturer when a serious problem is discovered. New rules allow the officer of the Board of Pharmacy, its authorized executive director and the commissioner of the Tennessee Department of Health to jointly suspend for cause a sterile compounder's license without waiting for a meeting of the full Board of Pharmacy.
Enhance oversight and regulation of drug manufacturing operations in the state.  Licensed manufacturers will be a separate license category; previously manufacturers were included in the combined manufacturer-wholesaler-distributor classification.
Work more closely with the U.S. Food and Drug Administration. Under new Board of Pharmacy requirements, drug manufacturers doing business in Tennessee will be required to show proof their operations are registered with the FDA.
Add a sterile compounding registration to the regular pharmacy license, to the manufacturer license and to the wholesaler/distributor license.
A Board of Pharmacy work group is collaborating with TDH staff to seek additional improvements in efficiency and effectiveness. Items the group is reviewing include a more proactive inspection posture, with additional emphasis on critical reviews of maintenance and quality control records; interim self-assessment and applicable reporting by facilities; and adoption of applicable U.S. Pharmacopeia Standards.

The board also announced that, in addition to three licensed pharmacists already being recruited to serve as additional inspectors, an administrative staff person will be added to facilitate the new self-assessment and reporting responsibilities.

"It's a great challenge to strike a thoughtful, protective balance between addressing the daily drug shortages faced by patients and health care providers across Tennessee with the absolute need to assure safety and effectiveness in the compounded product," said TDH Commissioner John Dreyzehner, MD, MPH. "While we wish the current situation associated with a Tennessee pharmacy had not happened and that patients had not been affected, the actions taken by the board, along with legislation passed recently, are moving us forward in assuring the safety and availability of important medications."

"The prior regulatory process resulted in the business ceasing sterile compounding of methylprednisolone acetate almost two months before cases were identified," said TDH Chief Medical Officer David Reagan, MD, PhD. "Of course, we never want any patients to be adversely impacted. The actions by the board will strengthen a regulatory system, allowing earlier identification of potential problems."

The mission of the Tennessee Department of Health is to protect, promote and improve the health and prosperity of people in Tennessee. For more information about TDH services and programs, visit http://health.state.tn.us/.



Sections
News
Topics
David Reagan, Drugs, FDA, John Dreyzehner, Nashville TN, Pharmacy, TDH, TDOH, Tennessee, Tennessee Department of Health, U.S. Food and Drug Administration