Topic: Pharmacy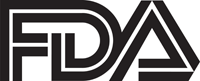 Silver Spring, MD – The U.S. Food and Drug Administration (FDA) has announced the following actions taken in its ongoing response effort to the COVID-19 Coronavirus pandemic:
The FDA issued an emergency use authorization (EUA) for the Philips Medizin Systeme Boeblingen GmbH's IntelliVue Patient Monitors MX750/MX850, IntelliVue 4-Slot Module Rack FMX-4 and IntelliVue Active Displays AD75/AD85, intended to be used by healthcare professionals in the hospital environment for remote monitoring of adult, pediatric and neonate patients having or suspected of having COVID-19 to reduce healthcare provider exposure.
«Read the rest of this article»

Clarksville, TN – On Thursday, April 20th, 2017, at approximately 8:30pm, a black male wearing a green hoodie, red pants, and black shoes entered a business in the 400 block of Warfield Boulevard.
He walked to the pharmacy, jumped over the counter, demanded prescription medication, and made a motion which made it appear as though he had a gun.
«Read the rest of this article»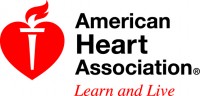 Washington, D.C. – American Heart Association CEO Nancy Brown issued the following comments on new data from the Centers for Disease Control and Prevention published in the American Journal of Preventive Medicine.
The data came from Porter Novelli's Summer Styles, a national survey that found 66 percent of adults 18 and over were strongly or somewhat in favor of banning the sale of all tobacco products in retail pharmacy stores:
«Read the rest of this article»

Yonkers, NY – In a national price scan of more than 200 pharmacies, Consumer Reports uncovered startling variation in drug costs at a time when unpredictable drug pricing is an increasing national concern.
The scan found that some drugs can cost as much as 10 times more at one retailer versus another—even within the same zip code.
«Read the rest of this article»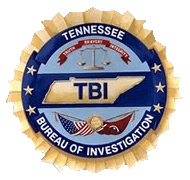 Nashville, TN – An investigation by Special Agents with the Tennessee Bureau of Investigation (TBI) has resulted in the arrest of a Lafayette woman who is charged with multiple counts of forgery and filing false insurance claims.
At the request of 20th District Attorney General Glenn Funk, TBI Special Agents began investigating Amy Crawford on December 9th, 2014. Crawford worked as a medical assistant for Pinnacle Surgical Partners in Hermitage from December 2013 through June 2014.
«Read the rest of this article»
New store offers convenient in-store and digital shopping at Walmart prices; Opened October 14th

Clarksville, TN – The new Walmart Neighborhood Market in Clarksville opened to the community Dover Road Wednesday, October 14th, bringing a broad assortment of fresh, affordable groceries at Walmart's everyday low prices.
Customers will also enjoy the convenience of on-site services such as a full pharmacy and fuel station and a free store pickup service providing an easy way to shop millions of products on Walmart.com. The new store will employ up to 95 full- and part-time associates. «Read the rest of this article»

Yonkers, NY – The rising cost of prescription drug prices – even on traditionally low-cost generics – is taking a toll on many consumers' wallets.
According to a new nationally representative poll from Consumer Reports, one-third of consumers who currently take a prescription medication said they paid higher drug prices at the pharmacy, paying on average an extra $39.00 for their prescriptions.  And, one in 10 reported paying a $100.00 or more out-of-pocket.
«Read the rest of this article»

Clarksville, TN – Today, September 28th, 2014 at 12:17pm, the Clarksville Police Department responded to a robbery at Kmart on Wilma Rudolph Boulevard.
The robbery suspect walked into the store and then to the Pharmacy, with a note, demanded narcotic pain medication. After the clerk handed the suspect oxymorphone pills, he quickly left the store on foot.
«Read the rest of this article»

Clarksville, TN – On Saturday, September 21st, 2013 at 9:27am, the Clarksville Police Department responded to a Robbery at K Mart Pharmacy, at 2780 Wilma Rudolph Boulevard.
An unknown white male came up to the counter and gave a note to the individual, working the pharmacy counter, telling him to give him all the pills (pain medication/narcotics). «Read the rest of this article»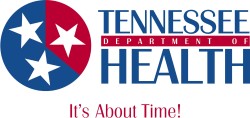 Nashville, TN – The Tennessee Board of Pharmacy has taken action to strengthen its efforts to better assure safe, sterile compounding of drugs by entities licensed by the state.
The measures collectively address the need for safe, effective and available medications for patients who need them. «Read the rest of this article»