Clarksville, TN – A public opinion survey is being conducted for Downtown Clarksville Parking.
The survey is intended to solicit the opinions, perceptions and preferences of downtown stakeholders and citizens in general regarding Clarksville's downtown parking.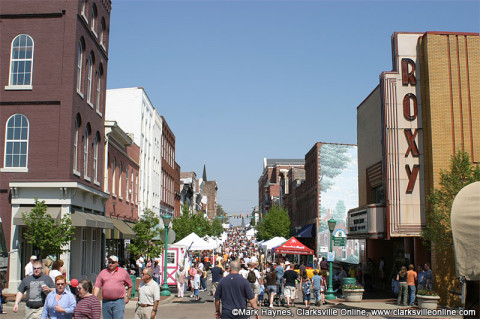 The survey combines forced-choice questions with opportunities to provide written answers specific to the survey respondent.
It asks questions related to the impacts of parking on the downtown economy, the pricing and location of parking, and parking availability.
How to Access the Survey
The survey has been posted to the Clarksville-Montgomery County Economic Development Council's website and can be accessed at the address below:
https://www.surveymonkey.com/s/cmcparkingsurvey
This survey will likely be added to other related websites as well, including those of the City, TRC and Downtown Clarksville Association (DCA).
For further information on this public opinion survey, please contact:
Phil Walker – Interim Director – Two Rivers Company
c/o The Walker Collabortive
Phone – 615.383.1510
E-mail –
About the Two Rivers Company
The Two Rivers Company (TRC) is Clarksville's downtown and riverfront revitalization entity.  TRC focuses on issues that need to be addressed to enhance the downtown and riverfront to make the area a more prosperous environment. One key issue that is often cited by area stakeholders and citizens in general is the challenges associated with parking within the downtown core.
Consequently, a special Task Force has been established to research this issue and offer suggestions for parking enhancement. A partnership of TRC, the City's Parking Authority, and the Economic Development Council (EDC), the Parking Task Force has embarked on a two-week survey to solicit public input on this important issue.