Joey Long holds a One Shot Lead over Brad Van Kirk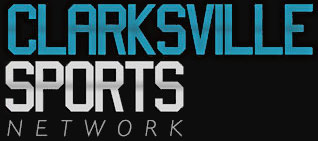 Clarksville, TN – Firing one of the two under-par rounds recorded on August 3rd, at Swan Lake Golf Course in the opening round of the 2013 Heritage Bank Clarksville Senior City Amateur, defending tournament champion Joey Long holds a one-shot lead heading into the final 18 holes of play.
Winning last year's event in a two-hole playoff versus Bobby Yingling, Long carded a two-under 69 in the opening round, one shot better than Brad Van Kirk's opening round one-under 70.
Long started off a little slow, going one-over with a bogie on the second hole, but got back to even par with a birdie on the fourth hole.
He would reach one-under with a birdie on the sixth, but dropped back to even with a bogie on number eight, before closing out the front nine holes with a birdie on the ninth hole to make the turn under par.
Long would remain one-under until the 11th hole, where he carded his only bogie on the back side to move back to even par.
He would close out the round with two birdies, on the 13th and 16th holes, and four pars to finish up at two-under 69.
Van Kirk, who already has wins this summer in the senior division at the Commanding General's and the Bud Two-Man Scramble, will once again find himself in the final group of the day with a shot at taking home another title.
"I was pretty happy with my game today," Van Kirk said. "I knew (Long) turned at two-under, but I wasn't sure what he shot (overall). I just knew I needed to get it under par to be within striking distance, so I'm happy with finish.
"I like being in the final group. I like to know what I have to do to be able to win."
Joining Long and Van Kirk in the final foursome will be Jim Duttweiler and Bruce Walker, who finished with even par rounds of 71.
"To be honest, I was very fortunate today with my round," Walker said. "I had a couple of holes where I hit it kind of sideways and got lucky and made a few putts.
"I just kept it in play and hit my irons really well – especially my short irons all day."
Three golfers, Harold Hensley, Rick Richardson and Greg Guinn are three shots back at one-over 72 after the first round – with eight more golfers within seven shots of the top.
Hensley's score — which still has him in the running for the overall tournament title — is the top finish for super seniors (golfers ages 65-and-older).
"I started off kind of bad being three over after the first six holes," Hensley said. "I managed to birdie number seven and number nine to get it back to one-over par.
"The back side I played pretty well with one bogie on 17 from right out in front of the green, but over it was a pretty good round."
Final-round tee times start at 8:00am August 4th at Swan Lake Golf Course, with the first-round leaders scheduled to begin at 10:40am.
2013 Clarksville Senior City Amateur
First-Round Scores
Swan Lake Golf Course
| | |
| --- | --- |
| Player | Score |
| Joey Long | 69 |
| Brad Van Kirk | 70 |
| Jim Duttweiler | 71 |
| Bruce Walker | 71 |
| Harold Hensley | 72 |
| Rick Richardson | 72 |
| Greg Guinn | 72 |
| Bobby Yingling | 74 |
| Mark Black | 74 |
| Jim Mashburn | 75 |
| Ronnie Seay | 75 |
| Ron Gray | 76 |
| Steve Blackwell | 76 |
| Mike Welker | 76 |
| Pat Manning | 76 |
| Barker Seay | 77 |
| George Dixon | 77 |
| Marcus Sartain | 77 |
| Farrell Swindell | 78 |
| Billy Gray | 78 |
| Ray Johnson | 78 |
| Brent Hyams | 79 |
| Jeff Whitlow | 79 |
| Aaron Rye | 80 |
| Ron Sleigh | 80 |
| Tommy Burney | 80 |
| Tommy Shearon | 80 |
| Bob Bracy | 81 |
| Dennis Kolb | 81 |
| Ricky Briskey | 81 |
| Richard Ashbrook | 82 |
| Don Hartlage | 82 |
| David Edmondson | 82 |
| Mike Bell | 82 |
| Tommy Clouser | 82 |
| Ted Purdom | 82 |
| Harold Gabhart | 83 |
| Jeff Campeau | 83 |
| Dean Lambert | 83 |
| Perry Scachetti | 84 |
| Gerry Riley | 86 |
| Mike Taylor | 86 |
| Bob Vail | 86 |
| George Brown | 86 |
| Morris Van Why | 87 |
| Bill Wilkinson | 87 |
| Tye Wyatt | 87 |
| Larry Mattingly | 88 |
| Terry Griffin | 88 |
| Herb Rodriguez | 90 |
| Paul Eaves | 91 |
| Wayne Sinks | 91 |
| David Wilee | 93 |
| Roger Gardner | 94 |
| Danny Morefield | 95 |
| Gene Douglas | 103 |
| Mark Weinberger | 118 |
2013 Clarksville Senior City Amateur – Final Round Tee Times
Saturday, August 4th
Swan Lake Golf Course
| | |
| --- | --- |
| Tee Time | Player |
| 8:00 | Danny Morefield |
| 8:00 | Gene Douglas |
| 8:00 | Mark Weinberger |
| 8:10 | Paul Eaves |
| 8:10 | Wayne Sinks |
| 8:10 | David Wilee |
| 8:10 | Roger Gardner |
| 8:20 | Tye Wyatt |
| 8:20 | Larry Mattingly |
| 8:20 | Terry Griffin |
| 8:20 | Herb Rodriguez |
| 8:30 | Bob Vail |
| 8:30 | George Brown |
| 8:30 | Morris Van Why |
| 8:30 | Bill Wilkinson |
| 8:40 | Dean Lambert |
| 8:40 | Perry Scachetti |
| 8:40 | Gerry Riley |
| 8:40 | Mike Taylor |
| 8:50 | Tommy Clouser |
| 8:50 | Ted Purdom |
| 8:50 | Harold Gabhart |
| 8:50 | Jeff Campeau |
| 9:00 | Richard Ashbrook |
| 9:00 | Don Hartlage |
| 9:00 | David Edmondson |
| 9:00 | Mike Bell |
| 9:20 | Bob Bracy |
| 9:20 | Dennis Kolb |
| 9:20 | Ricky Briskey |
| 9:30 | Aaron Rye |
| 9:30 | Ron Sleigh |
| 9:30 | Tommy Burney |
| 9:30 | Tommy Shearon |
| 9:40 | Billy Gray |
| 9:40 | Ray Johnson |
| 9:40 | Brent Hyams |
| 9:40 | Jeff Whitlow |
| 9:50 | Barker Seay |
| 9:50 | George Dixon |
| 9:50 | Marcus Sartain |
| 9:50 | Farrell Swindell |
| 10:10 | Steve Blackwell |
| 10:10 | Mike Welker |
| 10:10 | Pat Manning |
| 10:20 | Mark Black |
| 10:20 | Jim Mashburn |
| 10:20 | Ronnie Seay |
| 10:20 | Ron Gray |
| 10:30 | Harold Hensley |
| 10:30 | Rick Richardson |
| 10:30 | Greg Guinn |
| 10:30 | Bobby Yingling |
| 10:40 | Joey Long |
| 10:40 | Brad Van Kirk |
| 10:40 | Jim Duttweiler |
| 10:40 | Bruce Walker |