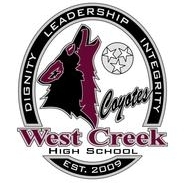 Portland, TN – West Creek High School's volleyball team saw its best season in school history come to an end in the semifinals of the Region 5-AAA tournament, October 15th, as they dropped a 3-0 match to Portland High School, by scores of 25-15, 25-15, 25-16.
The Lady Coyotes finish the season at 31-14, while finishing runner-up in the District 10-AAA regular season and tournament to Rossview High School and making their first trip to the region tournament.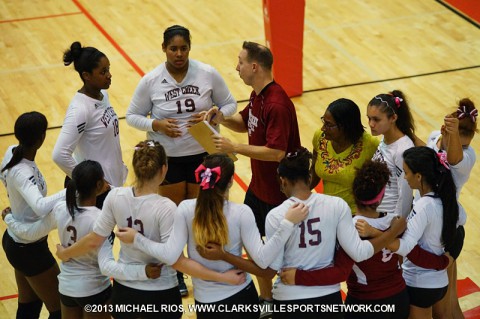 "I think there were some nerves out there for us tonight," West Creek coach Josh Stoeckl said. "We just never really got into any type of flow out there, and I think not having played for 10 days didn't help either.
"We thought we matched up well with them and the scouting report we got told us just what they were going to do, but we just had a little bit of the deer in the headlights look being in the region tournament for the first time."
Game 1 of the semifinals, saw Portland get out to a 8-3 lead early on and extend that out to as many as eight points, 16-8, before West Creek to get within five points, 20-15.
But Portland closed out the opening game with five straight points to go up 1-0.
In Game 2, the Lady Coyotes looked a little bit more comfortable out on the floor, as they went back-and-fourth with the Lady Panthers early on, only trailing 9-7.
But Portland when on a 10-2 run to go up 19-9 and never let West Creek get any closer than eight points the rest of the second game, in the 10-point win.
Game 3 proved to be much like the second game, with West Creek and Portland trading points early on before the Lady Panthers broke open an 11-9 advantage with a 10-4 burst to go up 21-13 on their way to a 25-16 victory.
Shayla Smith would lead West Creek with nine kills, while Aliah McPhaul added six kills.
Kayla Ford would finish with 18 assist for the Lady Coyotes, while also recording the team's only ace of the match.