Written by Sgt. Jon Heinrich
1st Brigade Combat Team, 101st Airborne Division (AA) Public Affairs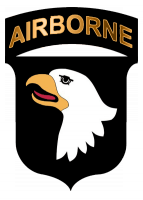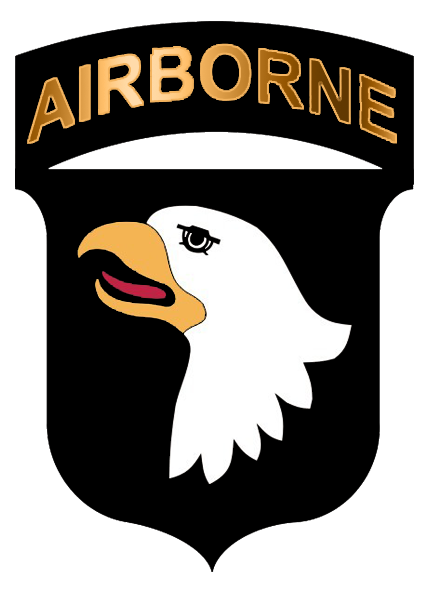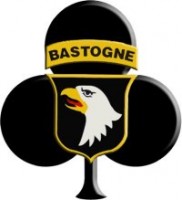 Fort Campbell, KY – The soldiers of the 326th Engineer Battalion held a patch changing ceremony October 18th at the battalion's headquarters here.
The ceremony marked the battalion's return to the 101st Airborne Division from the 36th Engineer brigade out of Fort Hood, Texas, and joining the division's 1st Brigade Combat Team.
"The ceremony was a patch changing ceremony to signify our realignment with the 101st Airborne Division, more specifically 1st Brigade, to regain our heraldry that we've had as we've always worked with the 101st," said Lt. Col. Phillip J. Borders, commander of the 326th En. Bn.
Brig. Gen. Anthony C. Funkhouser, the commandant of the U.S. Army Engineer School, spoke highly of the battalion and the ceremony itself.
"A significant event in our Army and it is the beginning of what will be a major organizational change to our Engineer Regiment structure and impact how we fight," said Funkhouser.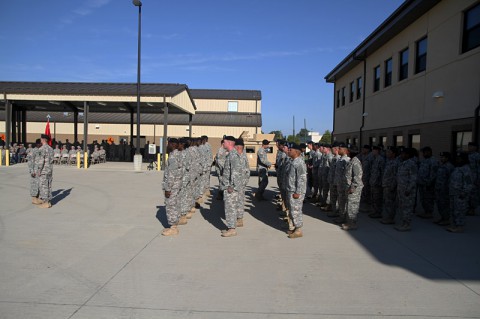 "I know slapping a Velcro-backed unit patch on the left sleeve of a soldier's Army Combat Uniform is a simple task and procedure," Funkhouser added. "It takes about 10 seconds and is an occasional task for many soldiers. But the historical significance and pride for our Engineer Regiment and our Army is all captured in that Velcro patch."
The battalion joins the brigade's ranks before it integrates with the brigade's 1st Special Troops Battalion into the 326th Brigade Engineer Battalion in April.
"Right now we'll fall initially underneath them to continue operations," said Borders. "And then our sustainers, we will start to work together to build the BEB with the STB under the brigade commander's oversight and guidance from division."
"Now, in this division, with BEBs in each BCT, we will have a significant increase in combat engineer capability," said Funkhouser during the ceremony. "You will provide more organic engineer capability than ever before to deal with the full spectrum of decisive actions."
Borders is no stranger to the battalion, as he has served with it twice before becoming the battalion's commander.
"I was a lieutenant here from '97-2000 where I worked for Rakkasans as a platoon leader as a good-old-fashioned taskforce engineer," said Borders. "Then I served as both the S3 deployed and then back here in garrison as the executive officer for 1st STB."
"I could not have a larger sense of pride with heraldry, the respect." Borders added. "My father is even more happy because he's a veteran; two tours in Vietnam with 2nd Brigade of the 101st. So to wear the patch and have the dual Screaming Eagles on me again is wonderful."
Funkhouser ended his speech by telling the Soldiers in the formation, "The Engineer Regiment is proud of you and we wish you all continued success as you help write the next chapter in the Screaming Eagles, Bastogne and Sapper Eagle's long history."