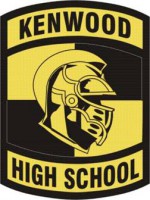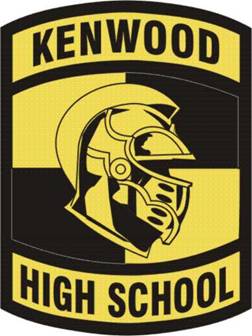 Clarksville, TN – The Kenwood Lady Knights earned their first win of the season at home Thursday night against the Whites Creek Lady Cobras, 44-25.
In previous games this season, the Lady Knights started slow and struggled to generate offense. However, on Thursday night it was the Lady Cobras offense that started late and sputtered throughout the game.
The Lady Cobras scored only two points in the first period, none from the field. Both points were scored from the free throw line.
Despite committing 18 turnovers in the first half, they bounced back in the second quarter, managing to produce double-digit points. But their offense lapsed again in the second half, scoring a combined 12 points in the 3rd and 4th periods.
Five Lady Cobras scored in the game. Denesha Bowman produced a double-double with 11 points and 15 rebounds.
The Lady Knights took advantage of the Lady Cobras 18 turnovers in the first half, outscoring them 21-13. Instead of declining later, they scored the most points in the 4th period, finishing strongly to insure the win.
Lady Knight Katie Robards made her second 3-pointer of the game with 4:31 remaining to give her team a 15-point lead, 38-23.
The 3-pointer was the beginning of a Lady Knight 7-2 run to close the game.
Eight different Lady Knights scored in the game. Jasmine Johnson led the team with 10 points. Alonja Thomas almost got a double-double with 9 points and 13 rebounds. Robards finished the game with 8 points.
The Lady Knights shot 4-of-8 from the free throw line and grabbed 37 total rebounds.
The Lady Cobras made 12-of-26 from the stripe and pulled down 33 rebounds.
Box Score
| | | | | | |
| --- | --- | --- | --- | --- | --- |
| | 1 | 2 | 3 | 4 | Final |
| Kenwood Lady Knights | 8 | 13 | 8 | 15 | 44 |
| Whites Creek Lady Cobras | 2 | 11 | 6 | 6 | 25 |
Lady Knights:
Jasmine Johnson 10, Alonja Thomas 9, Katie Robards 8, Mikaela Smith 3, Analiese Osborne 4, MaliaUmrani 6, Kyra Brown 2, Kaleha Balkin 2
Lady Cobras:
Denesha Bowman 11, Zoe Johnson 6, Lateisha Crawley 3, Mallorie Porter 2, Victoria Williams 1