Murfreesboro, TN – Austin Peay State University women's track and field team got its season started on the right foot at Saturday's Middle Tennessee Christmas Invitational, hosted at the Murphy Center.
A young Lady Govs squad showed well in its first meet, with a host of top-five finishes to build on following the winter break.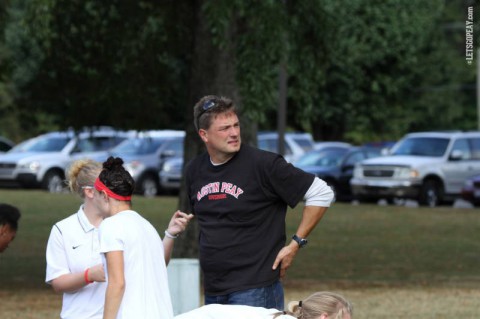 "I'm extremely pleased with how well the first meet went," said head coach Doug Molnar. "I feel like today was a really good starting point with this team."
Junior transfer Maikea Davis had Austin Peay's best showing on the day, turning in a runner-up finish in the 200m dash with an Austin Peay-best 25.02 mark, the best among attached athletes in the event and better than any 200m indoor mark turned in by an Austin Peay athlete last season.
Sophomore Kymmalett Ross finished third in the 400m event with a personal-best 58.62 mark, while freshman Terri Morris was fifth at 59.03.
After a solid effort for Lady Govs cross-country during the fall, junior Jessica Gray posted a fourth-place finish in the 800m run with a 2:24.02 mark.
In her first Lady Govs competition, Myiah Johnson posted a fifth-place finish in the 55m hurdles, crossing the line in 8.39 seconds.
In the field events, freshmen Ashleigh Woods and Briana Kelly posted matching fourth-place finishes. Kelly's came in the high jump, on a personal-best 1.63m leap, while Woods was fourth in the triple jump with an 11.66m mark. Both marks bettered all indoor results for Austin Peay athletes last season.
"We have a lot of youth this year, but they're more used to competing in big meets," Molnar said. "There weren't a lot of nerves today because they've competed at a high level before."
Two Lady Govs found top-five finishes in the long jump. Freshman Chancis Jones placed fourth, winning a jumpoff with a 5.72m leap against teammate Amia Butler.
"Our expectations are higher this year," Molnar said. "We talked before the meet about a 'culture of excellence' and doing all the little things, and it showed today."
The Lady Govs return to action at January 10th's Saluki Open, hosted by Southern Illinois in Carbondale.