Clarksville High's J.J. Jones scores 35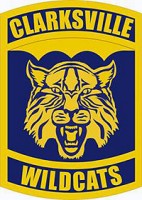 Clarksville, TN – Clarksville High School's J.J. Jones scored a career-high 35 points, January 17th at the William Workman Gymnasium – including 10 of those points coming in the two overtime periods – to lead the Wildcats to an 86-80 District 10-AAA victory over the Northeast High School Eagles.
Jones twice scored four straight points in the overtime periods for the Wildcats (7-12, 3-5 District 10-AAA), but none bigger than his last four points of the night coming in the final 1:18 to put Clarksville high up three possessions with only 34 seconds left in the game.
Overall, Jones knocked down 10 field goals on the night – including the only three-point field goal by CHS in the game – while also hitting 14 of his 17 free throw attempts.
Clarksville High would open the second overtime period by taking the lead 73-71 on Tariq Silver's first points of the night, six seconds into the period.
It would still be a two-point game, 78-76 with 1:38 left, before Clarksville High would final open up a little daylight between themselves and the Eagles with back-to-back buckets from Avery Bates and Jones to go up six, 82-76, with 1:18 left.
Northeast (8-11, 3-4 District 10-AAA) would get one point back on a free throw by Dre Felton, with 49.9 to keep the door open for the Eagles, but a final basket by Jones with 34 seconds left put the Wildcats up seven with 34 seconds left to all but seal away the victory.
Felton had 22 points for Northeast.
Northeast would fight to the finish, getting a three from Darryl Washington with 26 seconds left, but they would get no closer with Bates hitting two final free throws to close the night scoring and seal away the 86-80 win for CHS.
The first overtime saw Clarksville High score the first three points, to go up 66-63, but Northeast answered back with a 5-0 run to take an 68-66 lead, with 2:14 left.
The Wildcats would get four straight points from Jones to retake the lead, 70-68, with 1:18 left in the first overtime, but the Eagles responded by hitting three of four free throw attempts to go up one, 71-70, with 14.4 seconds left.
Clarksville High put push the ball up after the final Eagle free throw, with Jeff Webb being fielded with 9.3 seconds left giving him a chance to tie or give the Wildcats the lead.
Webb would hit only one of his two attempts, tying the game at 71-71, and giving Northeast a chance to win on a last-second shot.
The Eagles would come down and set up a play for their leading scoring on the night, Nick Green, but they were able to know the ball loose forcing Northeast to call a timeout with 1.7 seconds left in the first overtime.
Northeast's final shot attempt from the top of the arc was off line and the two teams headed into the second overtime.
The Eagles also had a chance to win at the end of regulation, with a final shot attempt, after going back-and-fourth with the Wildcats in the four quarter.
Northeast led 46-44 as the quarter opened, but saw the Wildcats tie the game twice, before it took a 55-51, lead with 4:19 left in regulation.
Clarksville High would answer back with a 6-0 run, including a three-point field goal by Jones – the only shot knocked down from behind the arc on the night with CHS – to go up 57-55 with 3:35 left.
Northeast would come back to tie the game 58-58 – the first of three ties in the final two minutes between the two teams – including a final time 63-63 on a bucket by Felton with 30.1 seconds left in regulation.
Both teams had chances in the final 30 seconds of regulation, but both failed to end the game after four quarters of play.
The Eagle had led by three at halftime, 32-29, but the two teams would go back-and-fourth in the period with five ties and eight lead changes, including a basket by Felton with seven seconds left to give Northeast a 46-44 lead heading into the fourth quarter.
The first half would see a tight opening quarter, with neither team leading by more than four points, before Clarksville Came away with a 14-12 advantage after the first eight minutes of play.
The second quarter would see the Eagles have their best offensive period of the game scoring 20 points and build the biggest lead of the night by either team – six points – on three occasions before taking a 32-29 lead into intermission.
Photo Gallery
Box Score
Clarksville High 86, Northeast 80 (2 OT)
| | | | | | | | |
| --- | --- | --- | --- | --- | --- | --- | --- |
| | 1 | 2 | 3 | 4 | OT | 2nd OT | Final |
| Northeast High Eagles | 12 | 20 | 14 | 17 | 8 | 9 | 80 |
| Clarksville High Wildcats | 14 | 15 | 15 | 19 | 8 | 15 | 86 |
Northeast: Anterrian Cheatham 4, Nick Severado 4, Dre Felton 22, Nick Green 23, Vincent Johnson 2, Jontae' Brown 9, D'Andre Cross 13, Darryl Washington 3. Team totals 27 22-36 80.
Clarksville High: Jeff Webb 12, J.J. Jones 35, Tyriek Cheatham 2, Teal Young 13, Avery Bates 14, Tariq Silver 4, Brevon Johnson 6.Team totals 28 29-47 86.
3-point field goals: Northeast 4 (Felton 1, Cross 2, Washington 1), Clarksville High 1 (Jones 1).
Records: Northeast 8-11, 3-4 District 10-AAA; Clarksville High 7-12, 3-5 District 10-AAA.