Written by Sgt. Sinthia Rosario
101st Sustainment Brigade, 101st Airborne Division (AA) Public Affairs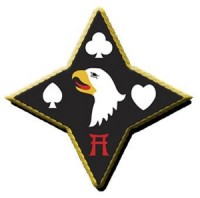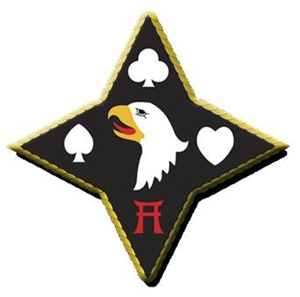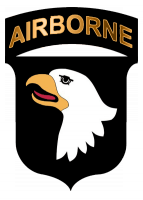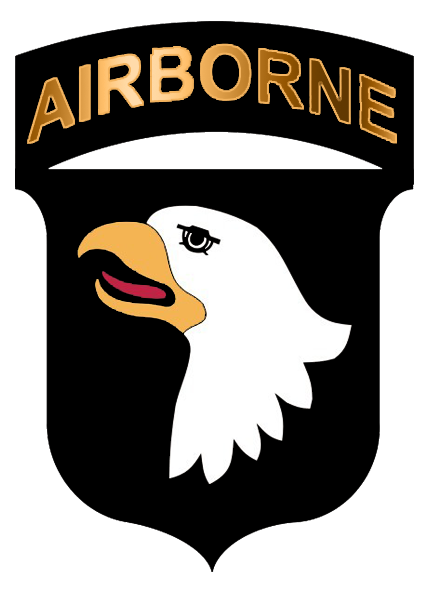 Bagram Airfield, Afghanistan – Connections are hard to find when there is more than 7,000 miles between loved ones. Two military families found a special way to keep their bond despite the separation. As two dads approached the end of their tour in Afghanistan, they discovered a way for their children to begin a homecoming countdown.
One hundred days out from their redeployment two soldiers with 101st Sustainment Brigade (Lifeliners) began a 100-day burpee challenge to stay actively connected with their children – in a fun healthy way – after an already long deployment away from home.
"A burpee is a full body exercise where you squat down, kick your legs out into a push-up position and execute a push-up, bring your feet back up to your hands and then jump up to about six inches in the air, clapping your hands over your head," explained Maj. Williams E. Laase, brigade logistics officer in charge for the 101st Sustainment Brigade (Lifeliners), 101st Airborne Division (Air Assault).
When the families first began the challenge it was quite simple, however, as they progressed and the amount of burpees increased they began to feel the effect of the burpees. It all began with day one, one burpee and so on.
"It gets harder. Initially you know with the very few burpees that we used to do wasn't so hard, but now that we're in a greater numbers, we have to sometimes break them up from time to time and take a break. As long as we get to the goal… number of the day, it all works itself out," emphasized Laase, a native of Tuftonboro, NH.
The fathers proposed this countdown to their families as a way to maintain a positive connection with their families.
"It gives us some commonality, something that we're doing together," said Maj. Erik A. Spicer, the 101st Sustainment Brigade chaplain. "The times when I'm able to get online with them and to be able to say something to the kids about it and see them drop down and start doing them it kinda brings good feelings."
The dads have fun and enjoy the sight of their children as they do their best to imitate what their fathers are doing on the other side of the world.
"I think the most fun thing is with my six year old Anelise. She has her diary, so she keeps track each day of the burpees that they're on. It's pretty cool because they've taken that ownership of it," said Spicer, a native of Clarksville, Tennessee.
The 100-day burpee challenge not only helps the family stay connected, it also reinforces a healthy lifestyle.
Laase said, "We're doing something that promotes physical fitness in my family, which is what we are all about."
The thought of being together once again back at Fort Campbell, KY, is what keeps the family motivated to complete their challenge.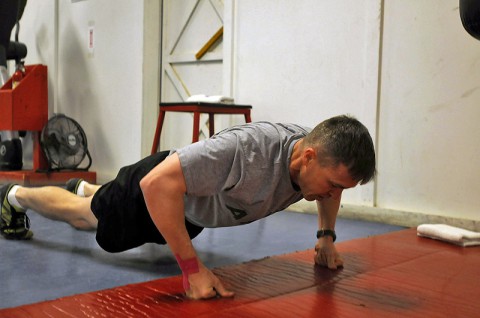 "We started the burpee challenge 100 days from Will's return home, that made the babies about 15 months old and they were doing them then," said Carrie Laase.
As the families get closer to the completion of their 100-day burpee challenge, they also find themselves closer to the day their loved ones return home again.
"We hope to be doing our 100th burpee with Will! That's our number one goal, have him home. A sense of accomplishment is another and of course a stronger body," expressed Carrie.
Video