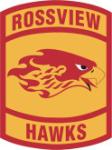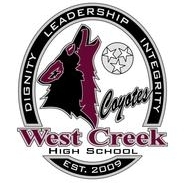 Clarksville, TN – Rossview High senior Brett Wilson retired 21 straight West Creek High hitters, March 18th after giving up a lead-off double, as the  Hawks came away with a 9-0 victory to open District 10-AAA play.
Wilson would take the hill for Rossview (4-1, 1-0 District 10-AAA) in the bottom of the first inning already leading 1-0, but saw West Creek get the possible tying run in scoring position right away with Jerome Heath lacing a double into right-center field.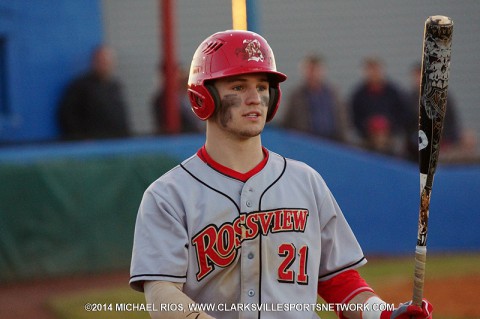 But that would be the only hit – and base runner – the Coyotes (2-3, 0-1 District 10-AAA) would have in the contest, as he would retire the next 21 batters he faced.
"He's done a great job, with the exception of the first inning against Montgomery Central last Monday," Rossview head coach Jason Rice said. "I thought he was able to control both sides of the plates, as well as low and up in the strike zone. He was able to elevate when we needed him too and threw all three pitches for strikes.
"Brett's been around a little while. People tend to forget that he was 5-1 as a sophomore two years ago on a pretty good team and he was 4-1 last year. So he's been in big games and he's got some moxey to him and knows how to compete."
Overall, Wilson recorded 10 strikeouts, eight groundball outs and three outs on fly balls.
Offensively the Hawks would break the game open in the top of the fourth inning, as they sent 10 batters to the plate, scoring four runs and six hits – while extending its lead out to 6-0.
"We still have a long away to go," Rice said. "I still wasn't happy with some of our swings, but we did have some guys come through in key situations.
"Kevin Kane, Blake Kiely and Austin Davis came through and we were aggressive on the bases – and that helps — but we still need to do a better job of pitch selection and just a better job of driving hard."
Lawson Moquin had two RBIs in the fourth inning, while Dillon Johnson and Davis the other to RBIs in the inning.
Rossview would add three more runs in the top of the sixth on a bases-loaded double by Kiely.
The Hawks had opened the game by getting single runs in the first and third innings, the first coming on an RBI single by Kane and the second coming on a Kane double.
Kane finished with three hits, while Johnson, Davis, Kiely had two hits each.
The two teams will meet again March 19th, 6:30pm, at Rossview High School's baseball field.