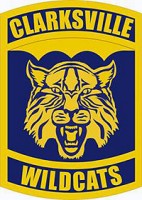 Clarksville, TN – Clarksville High Lady Wildcat starting pitcher Heather Norris struck out 13 on her way to an 18-0 shutout against the Rossview Lady Hawks.
Norris was lethal on the mound. She struck out 11 straight batters before Lady Hawk second basemen Halie Upchurch hit a line drive in the bottom of the fourth inning for a single.
Upchurch was left stranded at first when Norris closed the inning with her 12th kill.
In five innings, only two Lady Hawk batters were retired without being struck out by Norris. While Norris kept the Lady Hawks offense pinned down, the Lady Wildcats overpowered the Lady Hawks' pitchers.
Fielding errors compounded multiple hits and made a long, chilly night for the Lady Hawks. The Lady Wildcats generated 17 hits, including 4 home runs.
After four innings, the Lady Wildcats had an 8-0 lead. They scored 10 runs in the fifth inning, forcing an early end to the game.
Lady Wildcats' Peyton Wilson and Haley Bearden combined to hit four home runs that produced nine runs.
Bearden hit two, 3-run homers. Wilson batted 3-for-4 with a solo shot, a 2-run homer and a 2RBI single.
Nine different Lady Wildcats made hits in the game, six hit at least one RBI. In addition to Bearden and Wilson, Brianna Sodden had a solid night at the plate, batting 3-for-4 with 4 RBI.
Lady Hawks starting pitcher Chelsey Morehead endured most of the Lady Wildcats offensive onslaught. In four innings she was tagged for 8 runs, seven in the first two. She walked one and struck out two.
The Lady Hawks got off to a shaky start. As the Lady Wildcats leadoff batter, Norris earned a double when she hit a line drive to center field that bounced out of the centerfielder's glove. Norris came in when two batters later, Wilson hit her first home run of the game.
The Lady Hawks escaped the first inning allowing only two runs, but they couldn't stop the Lady Wildcats from scoring five more in the second.
In her second at bat, Wilson drove two more runs in with a grounder that found the gap between first and second base. Wilson did not stay on base long. She and another runner came in when the next batter, Bearden, smacked her first home run over the centerfield fence.
The Lady Wildcats lead increased to 8-0 in the fourth when Bearden hit her second homer-a solo shot that soared over the score board in right-center.
Both Sam Sweck and Ainsley Collins pitched in the fifth inning for the Lady Hawks. They combined to allow 10 runs from 8 hits with 3 walks and no strike outs.
With the bases loaded, Sodden hit a base clearing double to left field. Sodden then came in on an RBI single hit by Ashlee Knight.
Four batters later, Bearden hit her second, 3-run homer. Tiana Gray drove in one run and Sodden scored the last run of the game with an RBI double.
The win improves the Lady Wildcats to 8-4. It was there second District 10-AAA win.
Photo Gallery
Box Score
Clarksville 18, Rossview 0
| | | | | | | |
| --- | --- | --- | --- | --- | --- | --- |
| | 1 | 2 | 3 | 4 | 5 | Final |
| Clarksville Lady Wildcats | 2 | 5 | 0 | 1 | 10 | 18 |
| Rossview Lady Hawks | 0 | 0 | 0 | 0 | 0 | 0 |