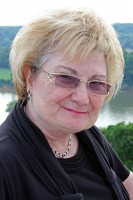 Springfield, TN – Sue Freeman Culverhouse, staff writer for Clarksvilleonline.com, will sign her new book, Tennessee Literary Luminaries: From Cormac McCarthy to Robert Penn Warren, at the annual festival called The Gathering at Springfield Antique Barn in Springfield, Tennessee, on Friday, April 4th, from 3:00pm to 6:00pm, and all day on Saturday, April 5th, from 9:00am until 6:00pm.
Tennessee Literary Luminaries features biographies of 11 Tennessee authors—Robert Penn Warren, Alex Haley, Cormac McCarthy, William Gay, Peter Taylor, Eleanor Ross Taylor, Bud Willis, A. Scott Pearson, Alice Randall, Amy Greene, and Marshall Chapman.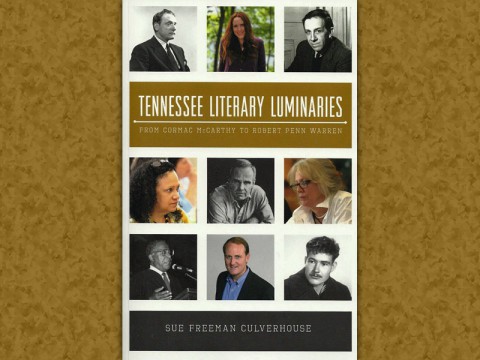 Springfield Antique Barn is located at 700 Willow Street. The Barn formerly housed a tobacco warehouse, but now is the location of a huge antique mall with more than 125 booths.
Shoppers can enjoy snacks as they browse two huge floors of vintage collectibles and antiques of every description.
Owner Larry Whitworth, a former school principal in Robertson County, celebrates the family atmosphere of Springfield Antique Barn each year with The Gathering. Dealers showplace their best buys with deep discounts on many items.
Furniture, jewelry, glassware, china, quilts, toys, sculpture, paintings, crafts, books—almost anything you can name can be found at Springfield Antique Barn. Free parking just outside the front door allows customers to load their vehicles with amazing bargains.
Culverhouse will be on hand to autograph her latest book along with a previous self-help journal, Seven Keys to a Successful Life. The winner of two Virginia Press Awards and author of scores of newspaper and national magazine articles, she currently teaches in the Robertson County Schools at Watauga Elementary School in Ridgetop, Tennessee.
Mrs. Culverhouse will be the featured speaker at the Robert Penn Warren Circle in late April and at the Thursday luncheon for Clarksville Writers Conference in June.
Enjoy the beautiful spring weather and a convenient drive to Springfield. See you there!