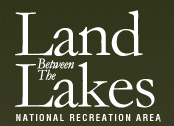 Golden Pond, KY – In celebration of the 22nd Annual National Trails Day on Saturday, June 7th, Land Between The Lakes National Recreation Area invites the public to help with trail maintenance on Hillman Heritage National Recreation Trail.
Volunteers will meet at Hillman Ferry Campground gatehouse at 9:00am for a tailgate safety briefing. Volunteers will need to bring lunch, drinking water, and wear appropriate clothing, i.e., long pants, hiking boots, etc.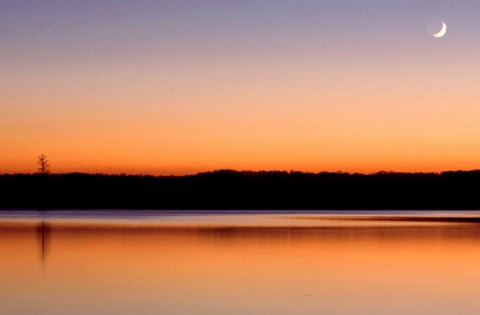 The Forest Service will provide all tools and equipment, as well as gloves, tick spray, and safety glasses.
For more information about volunteering or National Trails Day, contact Emily Cleaver at 800.455.5897 or 270.924.2007 or email .
In addition, to help celebrate National Trails Day, Nature Station staff will lead a walk on Long Creek Trail at 11:00am. This paved ½ mile trail is accessible to disabled persons. Nature Station staff will introduce visitors to the many ecosystems along the trail and within Woodlands Nature Watch Area.
"Trails provide a great way to enjoy America's Great Outdoors," commented Kyle Varel, Assistant Trails Manager. "At Land Between The Lakes we offer hundreds of miles of scenic trails for hikers, bikers, and riders."
"The Friends of Land Between The Lakes has developed a fundraiser for our trails," said Emily Cleaver, Volunteer Coordinator. "Trail bracelets will be available for purchase at the Hillman Ferry Outpost, as well as all day-use facilities in Land Between The Lakes. These bracelets are made from parachute cord, cost $10.00, and proceeds support trail maintenance and enhancement projects."
The Forest Service, U.S. Department of Agriculture, manages Land Between The Lakes National Recreation Area in partnership with Friends of Land Between The Lakes in Western Kentucky and Tennessee. The National Recreation Area provides environmental education, outdoor recreation, lake access, and land management for the public to enjoy.
Visitors are encouraged to review the official website at www.lbl.org or call 800.LBL.7077 or 270.924.2000 for event listings, updates on programs and policies, safety information, maps, temporary trail and road closures, and more.
Follow Land Between The Lakes on Twitter @LBLScreechOwl or @LandBtwnLakes and Friends of Land Between The Lakes on Facebook at www.facebook.com/LBLFriend. To sign up for an events e-newsletter, email . USDA is an equal opportunity provider and employer.