Austin Peay Sports Information

London – Austin Peay State University senior golfer Marco Iten, who captured medalist honors in four spring tournaments including the NCAA Auburn Regional, has been named honorable mention Division I Ping All-American.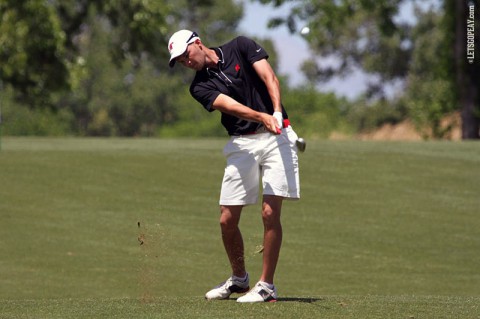 Three 10-man All-American teams have been announced by the Golf Coaches Association of America (GCAA) along with 30 honorable mention All-Americans, including Iten.
Earlier the Niederglatt, Switzerland native was named to the Ping Division I All-Region team.
Iten recently completed a spectacular senior campaign by finishing tied for 55th with a four-over 214 at the NCAA Championship at Prairie Dunes Country Club in Hutchinson, Kansas. He earned that NCAA berth by capturing the NCAA Auburn Regional.
He did that by finishing ahead of 18 Top 100 ranked players, including the nation's No. 1 player (Robby Shelton) and Beau Hossler, who led the U.S. Open through much of two rounds in 2012.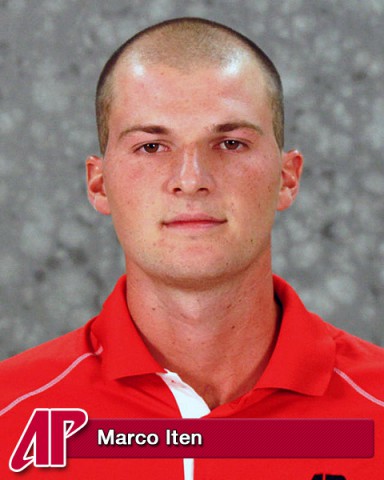 He was the only player in Auburn to shoot below par each round, finishing with a five-under 67 to clinch a four-shot victory (8-under 2008) against a field that included Alabama, which went onto win its second straight NCAA championship in Kansas.
He gained the regional spot by claiming medalist honors at the Ohio Valley Conference golf championship, shooting back-to-back 4-under 68s in the rain-shortened even. In addition to the OVC and Auburn Regional wins, Iten was co-medalist at the Talis Park Challenge, March 16th-17th, in Naples, Florida, and the Old Waverly Intercollegiate, April 7th-8th, in West Point, Mississippi.
Iten was named OVC Golfer of the Year for his efforts in the 2014 championship. He also was selected All-OVC for the third time. In addition, Iten was chosen APSU's 2013-14 Most Outstanding Male Athlete.
The multi-lingual golfer played in all 47 available tournaments as a Governor, finishing his senior season with a 72.22 overall scoring average.