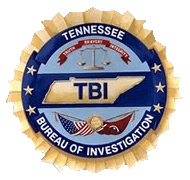 Crossville, TN – The Tennessee Bureau of Investigation (TBI) has arrested and charged a Crossville woman in connection to the murder of her estranged boyfriend.
At the request of 13th District Attorney General Randy York, TBI Special Agents began investigating the death of 31-year-old Louis Michael Tammaro shortly after it occurred around 4:45am Friday morning.
A neighbor called 911 to report a shooting at the home of Stephanie Cole.
When deputies from the Cumberland County Sheriff's Department arrived, they discovered Tammaro's body with a gunshot wound and detained Cole at the scene.
During the course of the investigation, Agents developed information that Tammaro recently moved out after living with Cole at the Ackia Drive address for several years. Reportedly, the couple was attempting to reconcile.
On Friday night, Agents charged the 36-year-old with one count of First Degree Murder. She is being held without bond in the Cumberland County Jail.