Clarksville, TN – The Montgomery County Sheriff's Office received 5 customized bullet and stab resistant vests for the K9 Unit from Gary Mathews Motors, Gary Mathews KIA, Gary Mathews VW, and Mathews Nissan.
The Official Ceremony and Celebration will take place Friday, August 15th, 11:00am at Gary Mathews Motors 1100 New Ashland City Road, Clarksville TN 37040.
The Montgomery County Sheriff's Office utilizes its highly trained four-legged K9 Unit, consisting of Belgian Malinois and German Shepherds, who search and rescue, sniff out dangerous drugs and explosives, track criminals, detain dangerous individuals, and assist in traffic stops.
They work hard to faithfully protect the citizens and their fellow officers.
Law officers, including the four-legged ones, deserve proper protection as they work to protect the growing public. Protecting our Deputies from gunshot wounds, stabbings, and other harmful or fatal Incidents is a top priority of the Sheriff's Office; our K9 partners are no different.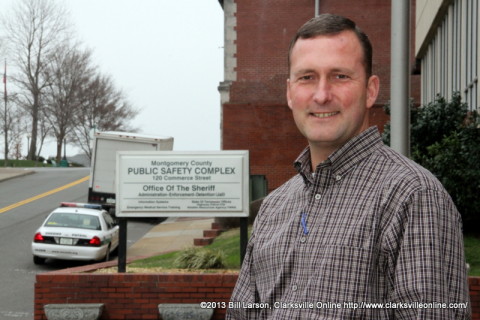 Training one of these skilled dogs can take years and thousands of dollars, so protecting this important asset for public safety is a top priority. Bullet and stab resistant vests provide the crucial life-sustaining protection for our K9 friends, but can be very costly.
"When the Gary Mathews Automotive team saw the need, they were very excited about helping us, with a vest for each of our 5 dogs," said Montgomery County Sheriff John Fuson. "We appreciate them supporting the Montgomery County Sheriff's Office and the Citizens of Montgomery County."
"Pete Hall a long time manager of Gary Mathews thought of the idea, and we all immediately agreed that this was a great way to give back to the community," said Mark Blick of Gary Mathews Automotive and Terry Yarbrough of Gary Mathews VW Kia.
A Free planned Presentation and Safety Event, open to the public, will feature each dog, modeling their new Bullet and Stab Resistant vest.
This event will take place Friday, August 15th at 11:00am. Free food and beverages will be provided, a K9 Apprehension and Detection Demonstration, free K9 photos, safety tips and more will be offered.
The Gary Mathews Automotive Group consists of Gary Mathews Motors, Gary Mathews Kia, Mathews Nissan, Gary Mathews VW & Mathews Pre-Owned Super Centers.
"A very special and elite team of law enforcement officers exist, who having undergone years of rigorous training. On a daily basis, these teams prove their loyalty and dedication to their community including Montgomery County's own K9 Unit," said Gary Mathews President and CEO of Gary Mathews Automotive and "We're proud to be able to help support this amazing group."
For more information call Tracy Roberts at 931.552.7100