Most Child Pedestrian Fatalities Occur during After-School Hours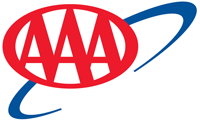 Tampa, FL – Over 55 million children across the United States are heading back to school. With 13 percent of those school children typically walking or biking to school, AAA warns drivers to be especially vigilant for pedestrians and bicyclists during, before, and after school hours.
The afternoon hours are particularly dangerous for walking children.
According to the National Highway Traffic Safety Administration (NHTSA), the highest percentage of fatalities among pedestrians under 15 occurred between 4:00pm and 8:00pm (42%).
Additionally, pedestrians made up 14% of fatalities related to traffic crashes in 2012.
This percentage has risen every year for the past six years including a 6% increase over 2011.
More than one-fifth (22%) of all children under age 15 killed in traffic crashes were pedestrians.
AAA's School's Open – Drive Carefully awareness campaign was launched in 1946 in an effort to prevent school-related child pedestrian traffic crashes. AAA stresses the importance of safety and responsibility while traveling, encouraging not only drivers, but also pedestrians and bicyclists to stay alert and be safe while en route to their destination.
AAA recommends the following life-saving tips to keep you safe on the road:
Drivers
Follow the Speed Limit:
Watch your speed, especially in and around school zones
Slow down! Speed limits in school zones are reduced for a reason
Know and follow all Traffic Rules, Signs and Signals:
Obey all school zone signs, signals and markings
Don't break the law! More than one-third of drivers roll through stop signs in school zones
Always come to a complete stop, checking carefully for children on sidewalks and in crosswalks before proceeding
Eliminate Distractions:
Prior to departure, take care of anything that may potentially distract you on the way to your destination
Eat meals or snacks before or after your trip, finish dressing and personal grooming at home, andavoid cell phone use by storing it some place that is inaccessible while driving
Be Alert:
Keep your eyes on the road at all times. Very often children cross the road unexpectedly and pedestrians are found walking in areas other than crosswalks or intersections
Pedestrians/Bicyclists
Cross the Street Safely:
Look left, right and left again. Be sure the street is clear before you cross
Use traffic signals and crosswalks when available to cross the street carefully
Walk, don't run
Don't enter the roadway between cars, bushes or shrubs
Signal your intentions when turning or passing while riding a bike
Wear a Properly-Fitted Bicycle Helmet
Helmets should be positioned on the head and low on the forehead, no more than two finger widths above the eyebrow
A helmet is the single most effective way to prevent a head injury resulting from a bicycle crash
Walk/Ride in Safe Places:
Use crosswalks when crossing the street and always walk on sidewalks when they are provided
If there is no sidewalk and you must walk on the street, only do so facing traffic, as this will help increase your visibility to drivers
When cycling in the street, always ride in the same direction as traffic
Be Seen and Be Safe:
Make it easy for drivers to see you
Dress in light colors, wear reflective material or use a flashlight – especially in bad weather conditions where you must be extra careful
Stay Alert and Avoid Distractions:
Texting and walking on the side of the road can be just as dangerous as texting while driving. As a pedestrian you have a responsibility to stay alert at all times
Use your eyes and ears as tools to keep you safe by putting away your cell phone and unplugging your ear buds while en route
In addition to the School's Open – Drive Carefully campaign, AAA has teamed up with Richard Scarry's Busytown Mysteries to help keep children safe. Download coloring pages, play games and watch car seat safety videos at SafeSeats4Kids.AAA.com
About The Auto Club Group Traffic Safety Foundation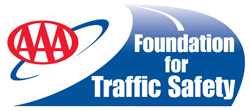 Established by AAA – The Auto Club Group in 2010, Auto Club Group Traffic Safety Foundation, Inc. (ACGTSF) is a 501(c)(3) non-profit organization dedicated to producing a significant and continuous reduction in traffic crashes, injuries and deaths in the communities targeted by its efforts.
ACGTSF provides programs, education and outreach to increase public awareness about the importance of traffic safety and improve driving behavior. ACGTSF is funded by voluntary, tax-deductible contributions from organizations and individuals who support ACGTSF's purpose.
About The Auto Club Group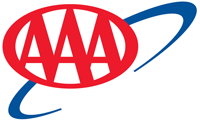 The Auto Club Group (ACG) is the second largest AAA club in North America. ACG and its affiliates provide membership, travel, insurance and financial services offerings to approximately 8.8 million members across 11 states and two U.S. territories including Florida, Georgia, Iowa, Michigan, Nebraska, North Dakota, Tennessee, Wisconsin, Puerto Rico and the U.S. Virgin Islands; most of Illinois and Minnesota; and a portion of Indiana.
ACG belongs to the national AAA federation with nearly 54 million members in the United States and Canada and whose mission includes protecting and advancing freedom of mobility and improving traffic safety.