4 out of 5 drivers report better gas mileage than EPA estimates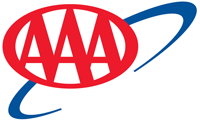 Tampa, FL – Motorists looking to save a few dollars on gas mileage can do so by making a few adjustments to their driving habits.
In a study conducted by AAA, 81 percent of drivers reported higher gas mileage than EPA estimates, while only 16 percent reported lower fuel economy than EPA ratings.
«Read the rest of this article»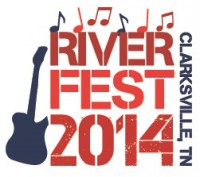 Clarksville, TN – Clarksville's Riverfest Festival is in need of volunteers for the Adventure Zone this weekend. If you have the time please, volunteer for one or more of more of the following shifts at the festival.
Time slots: 9:45am–1:00pm; 12:45pm–4:00pm; and 3:45pm–7:00pm.
This area is located behind the O'Charley's in Clarksville on Riverside Drive.
«Read the rest of this article»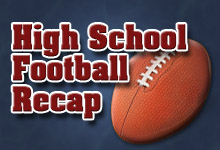 Clarksville, TN – Pristine uniforms, pads and footballs are now grass-stained, dented and scuffed because the high school football season is underway.
With two weeks of play done, parents and fans are beginning to get an idea of their teams strengths and weaknesses. While some are excited by their team's proficiency so far, others are hoping they have yet to see the best of what their team has to offer.
«Read the rest of this article»

Montgomery County, TN – Two have been arrested in a methamphetamine lab found at a Providence Boulevard motel early this morning.
Jennifer Owens, 29, who gave a 59 Chestnut Drive address and Christopher Duncan, 22, who gave a 511 Linda Lane address were booked into Montgomery County Jail and charged with initiating the process of methamphetamine production.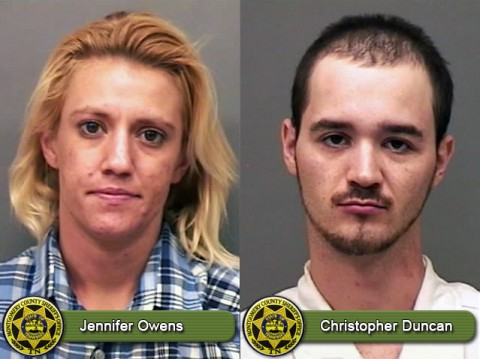 «Read the rest of this article»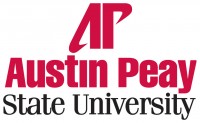 Clarksville, TN – One afternoon in 2002, Luma Mufleh made a simple wrong turn that ended up changing her life and the lives of an entire refugee community outside of Atlanta.
She was on an unfamiliar street in the town of Clarkston, GA, looking to do a little grocery shopping, when she happened to spot a pickup soccer game in a parking lot. The young players, from war-torn countries like Sudan and Afghanistan, reminded Mufleh of her own childhood playing soccer in Jordan.
«Read the rest of this article»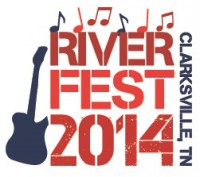 Clarksville, TN – Clarksville's Riverfest Festival's Tour d'Art Exhibits and Competition kicks off Friday, September 5th.
This year's competition has changed just a bit; instead of three different exhibits, Riverfest Tour d'Art will feature the following divisions exhibited at two locations: the Amateur, Professional, and Senior Division at Smith-Trahern Mansion and the High School Division at the Customs House Museum and Cultural Center.
Artwork will be juried, and over $2,500 in prizes will be awarded.
«Read the rest of this article»
Nashville, TN – Nashville Zoo is pleased to announce the birth of a red panda on July 3rd. The female cub is doing well and bonding with her mother in their off exhibit den.
"This is the first birth of a red panda at Nashville Zoo, so it is certainly cause for celebration," said Karen Rice, carnivore supervisor. "Though the cub can't be seen on exhibit right now, we hope she will make her debut this fall and bring attention to the fight to save this species."
Known for their cinnamon colored fur and bushy ringed tail, the red panda is native to the mountains of Central China, Nepal and northern Myanmar (Burma).
«Read the rest of this article»
Regional Transportation Authority Board authorizes contract for Northwest Corridor Transit Study
Clarksville, TN – The Regional Transportation Authority (RTA) has selected the firm of Parsons Brinkerhoff, Inc. to conduct a study to provide consensus among the RTA, the Nashville Area MPO, the Clarksville Urbanized Area MPO and community stakeholders on cost effective transit improvements to serve the Northwest area of Middle Tennessee. «Read the rest of this article»

Clarksville, TN – On October 1st, Sharfyne White will have a parole hearing. Mr. White is the individual that committed a series of armed robberies in the Spring of 2002 in Clarksville Tennessee.
On June 7th, 2002 after committing one of these robberies he was evading arrest in a motor vehicle on 101st Airborne Division Parkway and his actions lead to the death of Officer David Scott and Officer Yamil Baez-Santiago.
Officer Scott left a wife and four children. Officer Baez-Santiago left a wife and two children. «Read the rest of this article»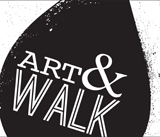 Clarksville, TN – Produced by The Downtown Clarksville Association, First Thursday Art Walk is a free, self-guided tour spanning a 5-block radius that combines visual art, live music, engaging events and more in the heart of Downtown Clarksville.
With 10+ venues, bars and businesses participating each month, the First Thursday Art Walk in Clarksville is the ultimate opportunity to savor and support local creative talent.
«Read the rest of this article»