APSU Sports Information Office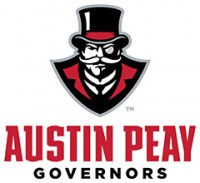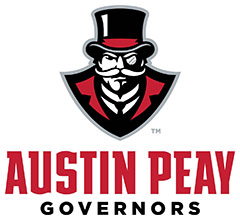 Clarksville, TN – Fans who've enjoyed Tailgate Alley the last few years might be wondering what the Governors Stadium renovation may mean for their favorite spot to meet and eat with fellow Austin Peay supporters prior to the game.
Fear not, for Austin Peay athletics is offering a new place to gather, grill and toss a football before heading into Governors Stadium. It starts at the newly configured Tailgate Plaza, which offers tailgate reservations for student and alumni organizations, as well as campus departments and affiliates in The Gilroy Tailgate Zone.
The Gilroy Tailgate Zone – located between the Foy Center and the entrance to the soccer complex – replaces the former Tailgate Alley area that allowed for general public reservations.
All general public tailgating will be allowed on a first-come, first-served basis. Signs will be prevalent early in the season to ensure that all fans know where to go.
Reservations for The Gilroy Tailgate Zone can be made by clicking here.
An exclusive tailgate strictly for Governors Club members will be located in the grassy area between the APSU Indoor Tennis Center and softball's indoor hitting facility, behind the main stage.
The Gilroy Tailgate Concert Series is sure to provide an exciting Game Day experience for all fans. Check out the Morgan Contractors Stage near the softball field for some great bands throughout the season.
The Gilroy Tailgate Concert Series

September 13th
Travis Dukes
October 4th
Joel Brown
October 18th
J. Mayz and Z. Bro
November 8th
Terry Greene
November 22nd
Lucian Wade Greene
For more information on Tailgate Plaza, contact Alaric Klinghard at 931.221.7904.