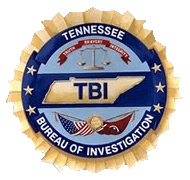 Jackson, TN – The Tennessee Bureau of Investigation along with 24th District Attorney Matt Stowe and the Decatur County Sheriff, Keith Byrd, held a briefing last night at 10:00pm in Decaturville, TN.
During the briefing, TBI Director Mark Gwyn stated that the TBI was able to confirm through the findings of an odontologist that remains found off County Corner Road this weekend are of Holly Bobo.
On Sunday, September 7th, two hunters discovered the possible human remains and alerted authorities.
The 20-year old nursing student disappeared from her home the morning of April 13th, 2011. In the years since her disappearance, there has been an on-going and collaborative effort among TBI agents and the Decatur County Sheriff's Department to thoroughly follow all leads surrounding her disappearance.
In March of this year, Zachary Adams was indicted on charges of First Degree Felony Murder and Especially Aggravated Kidnapping in connection to the death of Holly Bobo.
A month later, Jason Autry was also indicted and charged with one count of Especially Aggravated Kidnapping and First Degree Felony Murder.