Clarksville, TN – On August 23rd, 2014 at 11:51pm, the Clarksville Police Department responded to an Aggravated Assault. A nurse at the Gateway Medical Center's ER reported that she had a patient with a gunshot wound.
The patient, Mr. Kevin Griffin II, had been shot one time in his left leg right above his knee. Mr. Griffin stated that after he had driven his vehicle away from a local gas station, the suspect who allegedly shot him followed him in his vehicle.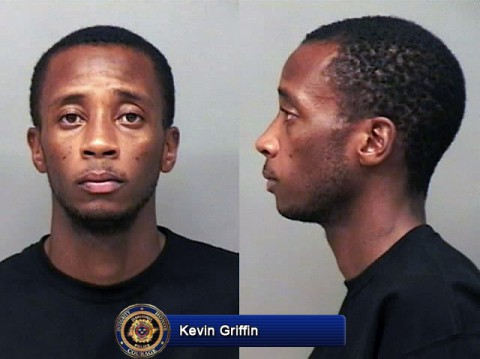 Mr. Griffin's story changed multiple times about what happened after the gas station.

Mr. Griffin gave consent to search his vehicle, and there was a 9mm shell casing in the front passenger's seat.

During the course of Detective H Gillespie's investigation, it was determined that Kevin Griffin II had reached for his weapon, which was a Glock 9mm, and accidentally shot himself in the left knee and made up the story that was confirmed during an interview with him on September 2nd, 2014.

Mr. Griffin knew at the time of the incident that he made a false report. Therefore, he was charged with False Report. He booked into Montgomery County Jail today, September 9th, 2014.
Kevin Griffin II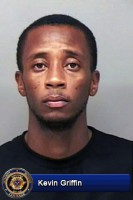 Name: Kevin Griffin II
Date of Birth: 6/ 3/ 85
Gender: M
Race: B
Address: 863 Heritage Pointe Circle, Clarksville, TN
Arresting Officer: Claudia Silva
Charged With: False Report
Booked Into: Montgomery County Jail
Bond: $15,000
Sections
News
Topics
9mm Handgun, Bond, Clarksville, Clarksville Police, Clarksville Police Department, Clarksville TN, CPD, False Report, Gateway Medical Center, Gunshot Wound, Handgun, Montgomery County jail