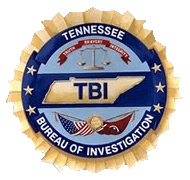 Nashville, TN – The Tennessee Bureau of Investigation has obtained an indictment for a former account clerk at the Tennessee Prison for Women who is accused of manipulating inmates' accounts to siphon off more than $200,000 over a three-year time span.
At the request of 20th District Attorney General Victor S. Johnson, III, TBI Special Agents along with investigators with the Comptroller's Office and the Tennessee Department of Correction Office of Investigation and Compliance began investigating Mary M. Williams on June 18th, 2014.
During the course of the investigation agents determined that starting in March 2011 and running through June of this year, Williams targeted prison trust fund accounts of five inmates. She manipulated these accounts to make it appear they were getting money from work release programs and instead, siphoned off approximately $220,000 for her own use.
On September 5th, the Davidson County Grand Jury returned an indictment for Williams, charging the 35-year old with Official Misconduct, Theft over $60,000, Computer Fraud and Forgery.
Yesterday, she was arrested and booked into the Davidson County Jail, where she is being held on a $60,000 bond.