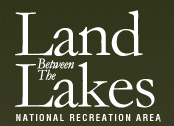 Golden Pond, KY –  Land Between The Lakes National Recreation Area hosts 12-Hours of the Canal Loop Endurance Mountain Bike Race on Saturday, September 27th, from 9:00am-9:00pm. Kentucky Lake Scenic Drive will be closed to non-participants Friday and Saturday, September 26th and 27th.
This endurance mountain bike event, hosted locally by Land Between The Lakes and Endurance + (Plus), is sanctioned by USA Cycling.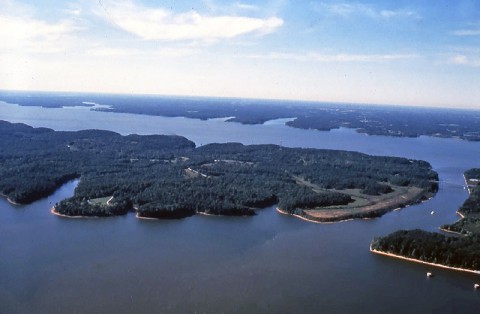 The race covers challenging and varied terrain along the Canal Loop Trail. Each race lap is 11.3 miles. There are several race categories that accommodate individuals or teams. Cash awards will be given.
"We're pleased to continue hosting this challenging race," said Kyle Varel, Assistant Trails Manager at Land Between The Lakes. "Justin Harrison, with Endurance +, has coordinated several races here and helps us maintain our bike trails. We are pleased they are hosting this event at Land Between The Lakes!"
For race information, visit www.endurance-plus.net/12-hours-of-the-canal-loop.html . On-site registration will take place at race location on Friday, September 26th on Kentucky Lake Scenic Drive.
Land Between The Lakes National Recreation Area manages more than 170,000 acres in western Kentucky and Tennessee as part of the U.S. Forest Service and the Department of Agriculture's public lands program. Land Between The Lakes offers outdoor recreation, lake access, land management, and environmental education to over 1.4 million visitors annually. The Friends of Land Between The Lakes works in partnership with the Forest Service providing program services, funds development, and volunteer support.
To find more information about Land Between The Lakes, log on to the official website at www.landbetweenthelakes.us or call toll-free at 1.800.LBL.7077 or local at 270.924.2000. For more information on the Friends of Land Between The Lakes, log on to www.friendsoflbl.org .
To subscribe to the official electronic newsletter, send an email to . Land Between The Lakes official Twitter accounts include @LBLScreechOwl, @LBLNature, @LBLHomeplace, and @LandBtwnLakes.
USDA is an equal opportunity provider and employer.