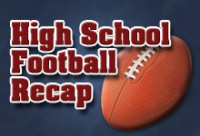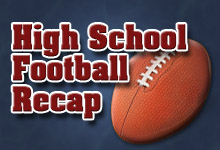 Clarksville, TN – It was cold, wet and windy Friday, October 3rd, but the miserable conditions did not stop a lot of fans from going out and supporting their teams during week 7 play.
It was District 10-AAA competition across the board and some fans got some early relief from the relentless weather as the outcomes of the games were determined early.
With only three games remaining in the regular season a new leader has emerged at the top and the lone winless team picked up their first victory.
Hot List
With a one point win over the formerly undefeated Springfield Yellow Jackets, 21-20, the Henry County Patriots moved to the top of District 10-AAA. The win was the Patriots third in a row and fourth straight against District 10-AAA opponents.
The Northeast Eagles had found a way to lose their first six games. On Friday, they found a way to get their first win against the West Creek Coyotes, 14-0. The win put them ahead of two teams who have yet pick up and league wins.
Week 7 Review
The Rossview Hawks continued to soar this week. They dealt the Kenwood Knights their second loss in a row, 26-18. The Knights loss drops them out of a three-way tie with the Hawks and Wildcats in the middle of the standings.
With their 35-14 win over the Northwest Vikings, the Wildcats hold their spot in the rankings this week. Both the Wildcats and Hawks are 3-3 in the league. However, the Hawks defeated the Wildcats head to head in week 3.
The Coyotes and Vikings have yet to win against a District 10-AAA opponent. Both the Clarksville Academy Cougars (5-2) and the Montgomery Central Indians (3-4) picked up wins this week. The Cougars are currently second in District 10A competition.
Crucial inter-league play continues this week. Both the Wildcats and the Coyotes have tough road battles ahead. The Wildcats will face the Patriots and the Coyotes will play the surging Hawks.
Old Rivals Northwest and Northeast square off this week and the Knights will try to end their losing streak at home against the Yellow Jackets.
Week 7 Scoreboard
Springfield 20
Henry Co. 21
Rossview 26
Kenwood 18
Northeast 14
West Creek 0
Clarksville 35
Northwest 14
Montgomery Central 41
Stewart Co. 21
Clarksville Academy 35
Jo Byrns 20
District 10-AAA Standings
Henry County 4-0 5-2
Springfield 3-1 6-1
Rossview 3-1 4-3
Clarksville 3-1 4-3
Kenwood 2-2 3-4
Northeast 1-3 1-6
West Creek 0-4 2-5
Northwest 0-4 3-4
Week 8 Schedule
Clarksville @ Henry County
Springfield @ Kenwood
Northwest @ Northeast
West Creek @ Rossview
Clarksville Academy @ Cheatham County Central
Fort Campbell vs. Paducah Tilghman