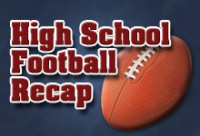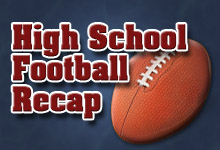 Clarksville, TN – The countdown until the end of the regular season continues and only two games separate most of the District 10-AAA football teams. After week 8, no team is undefeated overall, but one team is undefeated in league play and they have almost locked up the regular season champion spot.
With the Fall break, most of the teams have two weeks to prepare for their last two regular season games. The race so tight, these last two games could decide which teams will get to play at home in front of their own fans in the post season.
Hot List
Although they are on opposite ends of the rankings, neither the Henry County Patriots or the Northeast Eagles cooled off last week. The Patriots took one more step closer to securing the regular season championship with their fourth straight win over the Clarksville Wildcats. The Patriots are undefeated against other District 10-AAA teams and have a good chance to remain so with their last two games against the Northeast Eagles and West Creek Coyotes.
After an 0-6 start, the Eagles won their second game in a row against the Northwest Vikings, 35-0. The Eagles played their most complete game this season and generated seven turnovers against the Vikings. The win gives them the same district record (2-3) as the Kenwood Knights, making their last game of the regular season against the Knights crucial to their post season status.
Week 8 Review
The Springfield Yellow Jackets rebounded from their one-point lost to the Patriots in week seven with a 14-7 win over the Knights. The Rossview Hawks also won this week, setting up a battle for second in the district this week between the two teams. Both the Yellow Jackets and Hawks have only one District 10-AAA loss this season to the Patriots.
Both the Vikings and the West Creek Coyotes lost in week 8. Neither team has won a game so far against a District 10-AAA opponent. They are guaranteed at least one district win since they will be playing each other next.
The Clarksville Academy Cougars won their sixth in a row and remain tied at the top of District 10-A with Nashville Christian. Both the Montgomery Central Indians and the Ft. Campbell Falcons lost last week.
The Falcons and Cougars will play Friday, October 17th. The rest of the teams will be on Fall Break and resume play Friday, October 24th.
Week 8 Scoreboard:
Northwest 0
Northeast 35
Henry County 44
Clarksville 14
Springfield 14
Kenwood 7
Rossview 49
West Creek 0
Montgomery Central 14
Creek Wood 20
Clarksville Academy 46
Cheatham County 28
Fort Campbell 24
Paducah Tilghman 66
District 10-AAA Standings:
Henry County 5-0 6-2
Springfield 4-1 7-1
Rossview 4-1 5-3
Clarksville 3-2 4-4
Kenwood 2-3 3-5
Northeast 2-3 2-6
West Creek 0-5 2-6
Northwest 0-5 3-5
Week 9 Schedule:
Friday, October 17th:
Webster Co. at Fort Campbell
Houston Co. at Clarksville Academy
Friday, October 24th:
Henry Co. at Northeast
Kenwood at Clarksville
West Creek at Northwest
Rossview at Springfield
Montgomery Central at East Hickman