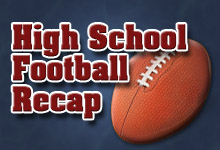 Clarksville, TN – The high school football regular season came to a close this week. Some teams played for district titles, some tried to earn playoff spots and the rest just wanted to end the season with a win.
For those teams who made it to the playoffs a new season begins this week. The rest will be turning in pads and helmets looking for something positive to take out of a tough season that ended too soon.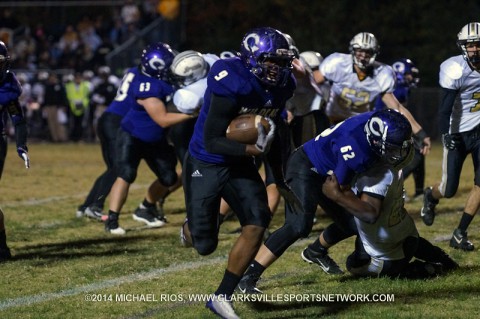 Playoff Teams
After securing the district title last week, the Henry County Patriots defeated the West Creek Coyotes to finish the season 8-2 (7-0 District 10-AAA). As the District Champions, they will begin their quest to another state title with a home playoff game this week.
The Rossview Hawks soared past the Northwest Vikings, 45-0, and finished second in the district. They will host a playoff game in the Class 6A bracket this week.
Despite finishing the season with a 2-game losing streak, the Springfield Yellow Jackets earned a spot in the Class 5A playoff bracket. They will host a game as well.
Both the Clarksville High Wildcats and the Kenwood Knights earned spots in the playoffs with victories last week. Both teams will have tough road games in the first round.
The Clarksville Academy Cougars could not steal the district title from the Nashville Christian Eagles last week. However, as the runner ups they did advance to play in Class A playoffs and will play a road game in the first round.
The Fort Campbell Falcons defeated Barren County 31-7 and will continue to the Class 3A playoffs on the road.
Week 11 Review
Coach Terry Arrington's first year back at Northeast High School came to an end with only two wins. The Eagles loss their last game to the Knights, 40-7, allowing the Knights to earn a spot in the playoffs.
After picking up their first district win last week, the West Creek Coyotes were put down by last year's state champions, the Henry County Patriots, 42-28. Although they matched last year's district win total, the Coyotes improved to four overall wins this season.
New uniforms and new head coach Vernon Wright did not produce a playoff spot this season. However, the Northwest Vikings did improve from only one win last season to three wins this season.
A victory over Lewis, 24-20, was not enough to extend the season for the Montgomery Central Indians. In his third year at the helm, head coach Jeff Tomlinson continues to get improvement from his team. After going winless in year one, and winning three games last year, the Indians finished 4-7 this season.
Week 11 Scoreboard
Henry County 42
West Creek 28
Rossview 45
Northwest 0
Clarksville 23
Springfield 7
Kenwood 40
Northeast 7
Nashville Christian 52
Clarksville Academy 14
Lewis 20
Montgomery Central 24
Fort Campbell 31
Barren County 7
Final District 10-AAA Standings;
Henry County  7-0  8-2
Rossview           6-1   7-3
Springfield        4-3  7-3
Kenwood           4-3  5-5
Clarksville        4-3   5-5
Northeast         2-5   2-8
West Creek       1-6   4-6
Northwest        0-7 3-7
Playoff Schedule:
Memphis Central at Rossview
Kenwood at Hillsboro
Clarksville at Shelbyville
Gallatin at Springfield
Munford at Henry County
Clarksville Academy at Huntland
Fort Campbell at Adair County