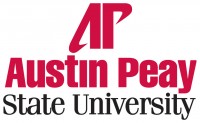 Clarksville, TN – In 1772, the Austrian composer Joseph Haydn decided to play a little trick on his benefactor, Prince Nikolaus Esterházy. Haydn and the court orchestra had spent months with the overbearing prince at his summer palace, and they were beginning to feel homesick for their families.
That summer, Haydn composed his Symphony No. 45 in F-Sharp minor, known as the "Farewell Symphony," for the prince.
The beautiful work ends with the musicians putting down their instruments and extinguishing candles on their music stands. The next day, the prince allowed them to leave the summer palace and return home.
In the summer of 2000, the famed musicologist Anna Harwell Celenza, Thomas E. Caestecker Professor of Music at Georgetown University, turned this remarkable story into a children's book, "The Farewell Symphony," as a way of introducing classical music to a younger generation.
At 3:00pm on Sunday, November 16th, she will read from her book while Clarksville's Gateway Chamber Orchestra performs the "Farewell Symphony," along with other Haydn works, in the Austin Peay State University Mabry Concert Hall. Images from the book will be projected onto a giant screen inside the concert hall.
Celenza is a celebrated author of both scholarly works on music history and children's books, and for a week this month, she will share her expertise with the Clarksville community as the newest recipient of APSU's Roy Acuff Chair of Excellence in the Creative Arts.
Established in 1985 by the legendary "King of Country Music" Roy Acuff, the chair is an endowed professorship designed to bring regionally and nationally acclaimed artists together with students, faculty and community members in a creative environment. The chair, administered through the Center of Excellence in the Creative Arts, rotates each year between different creative arts department at APSU, with the Department of Music hosting it this year.
Earlier this semester, the department brought in clarinetist Charles Neidich and opera conductor Willie Anthony Waters to serve as the chairs. Now, the music faculty is going a different route by bringing in a musicologist to give the community and APSU students a deeper appreciation of all genres of music.
"She's a multi-faceted, incredibly interesting and dynamic teacher who is also very interested and knowledgeable about music and music history and its relationship to culture," Dr. Gregory Wolynec, APSU professor of music, said. "While she's here, she's going to host a variety of activities both on campus and within the community. But it's important to know that the campus events are open to the community as well."
At 5:00pm on Wednesday, November 12th, Celenza will read from one of her children's books at the Clarksville-Montgomery County Public Library. She is the author of several books for elementary school students that tell interesting, factual stories about famous pieces of classical music.
Celenza will visit the Mabry Concert Hall at 12:45pm on Thursday, November 13th, to deliver her lecture "Gershwin, Ellington, and the Search for the American Sound." She will use film clips, music excerpts and popular dance steps from the early 20th century to show how the influences on American masterworks, such as George Gershwin's "Rhapsody in Blue," and Duke Ellington's "Symphony in Black."
At 5:30pm on Friday, November 14th, Celenza will be travel off campus to the Customs House Museum and Cultural Center to give a presentation on the greatness of Frank Sinatra. Using selected music clips, she will demonstrate how the famous crooner continues to influence artists today.
On Sunday, she will accompany the Gateway Chamber Orchestra during the first of its Planters Bank Family Series concerts. That is a ticketed event, and tickets are available at www.gatewaychamberorchestra.com
On Monday morning, November 17th, Celenza and the orchestra will host a shorter encore performance of the "Farewell Symphony" for more than 1,200 Montgomery County fifth grade students. At 1:30pm that afternoon, she will end her residency with a special lecture in the campus' Trahern Gallery.