Topic: Frank Sinatra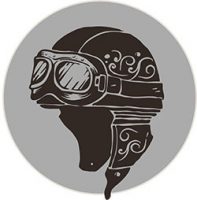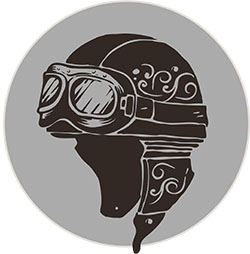 Madison, IN – I recently took a weekend trip to ride a few of Kentucky's motorcycle routes. The routes I chose, began in Madison, Indiana, so that's where I set up camp.
Madison Indiana is the county seat of Jefferson County Indiana. This beautiful city sits along the Ohio River. It's population is just over 12,000 people. Madison is one of the core cities of the Louisville-Elizabethtown-Madison Metroplex, which estimates a population of 1.5 million, according to Wikipedia. In 2006, the majority of Madison's downtown was designated the largest contiguous National Historic Landmark in the United States.
It's historic downtown district is amazing.
«Read the rest of this article»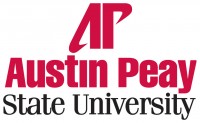 Clarksville, TN – In 1772, the Austrian composer Joseph Haydn decided to play a little trick on his benefactor, Prince Nikolaus Esterházy. Haydn and the court orchestra had spent months with the overbearing prince at his summer palace, and they were beginning to feel homesick for their families.
That summer, Haydn composed his Symphony No. 45 in F-Sharp minor, known as the "Farewell Symphony," for the prince.
«Read the rest of this article»

Clarksville, TN – The Leonard Bernstein musical On the Town is currently playing at the Roxy regional Theatre in historic downtown Clarksville Tennessee. The show runs through October 4th and is definitely worth going to see if you have not yet done so.
This musical extravaganza follows the antics of three sailors at the height of World War II who are heading into the New York City for 24 hours of liberty. Sailors on liberty generally look for the action, maybe a little food, drink, and most definitely a date! You have all heard of the old Navy axiom a girl in every port; well these three sailors try their best to live up to it.
The video below is from the Broadway version of this show, but it gives you a great idea of what you can expect at the Roxy.
«Read the rest of this article»
"On the Town" runs at the Roxy from September 17th-October 4th

Clarksville, TN – "New York, New York, it's a wonderful town!" This fall, the Roxy Regional Theatre embarks on its 32nd season of live entertainment with the 70th Anniversary of Leonard Bernstein's legendary musical about three sailors who manage to find love and incredible adventures in the Big Apple while on a 24-hour leave.
"On the Town" docks at the corner of Franklin and First Street, September 17th – October 4th, 2014.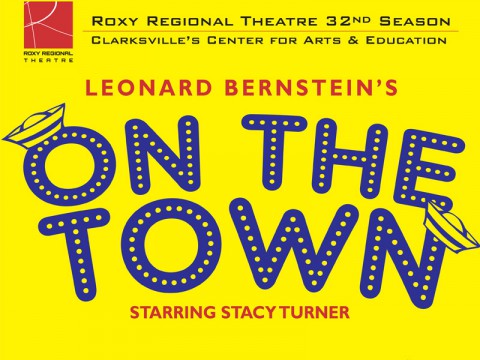 «Read the rest of this article»

Clarksville, TN – Frank Sinatra made women scream when he walked up to the microphone; and with a twist of a phrase, men wept. His ability to interpret a song defined an American generation. Relive the magic of Ol' Blue Eyes at the Roxy Regional Theatre, February 7th – March 1st, with the must-see musical celebrating the songs he made famous — MY WAY: A Musical Tribute to Frank Sinatra.
Featuring over four dozen hits — including "Strangers in the Night," "I've Got You Under My Skin," "Fly Me to the Moon," "The Lady Is A Tramp," "New York, New York" and, of course, the perennial favorite "My Way" — this musical revue was co-created by David Grapes and Todd Olson.
«Read the rest of this article»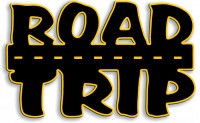 This is the final installment of a series of stories documenting a recent trip I made with my wife.  We packed an overnight bag and decided to drive.  No plans, no destination.  We were going to stay on the back roads and see what we could see.
We decided we would land in Louisville Kentucky for the night.  I had performed at a comedy club there once, and I spent the afternoon on Bardstown Road.  I knew that I needed to take her there because she would fall in love with all the shops, restaurants, boutiques and "personality" that just jumps out at you.  For those of us in Clarksville, Bardstown road is like several miles of our Franklin Street.  It's awesome. «Read the rest of this article»
Under the law that existed until 1978 … Works from 1953 including: Casino Royale, Marilyn Monroe's Playboy cover, The Adventures of Augie March, the Golden Age of Science Fiction, Crick & Watson's Nature article decoding the double helix, Disney's Peter Pan, The Crucible….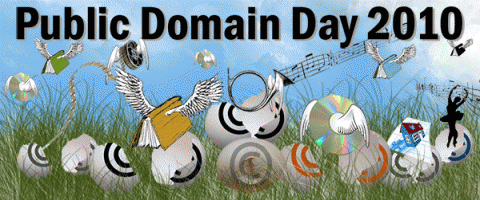 Current US law extends copyright protections for 70 years from the date of the author's death. (Corporate "works-for-hire" are copyrighted for 95 years.) But prior to the 1976 Copyright Act (which became effective in 1978), the maximum copyright term was 56 years (an initial term of 28 years, renewable for another 28 years). Under those laws, works published in 1953 would be passing into the public domain on January 1, 2010.
"We are the first generation to deny our own culture to ourselves. Almost no work created during your lifetime will, without conscious action by its creator, become available for you to reproduce or build upon."
«Read the rest of this article»
As a little girl, one of the stories my mother told me was of a trip to New York City with fellow singers to see a Carnegie Hall concert. My mother had other plans though, an ulterior motive for this Big Apple sojourn, and gave up Carnegie Hall for a chance to see a new young heart throb, a skinny crooner with dreamy blue eyes in one of his earliest performances … Frank Sinatra. It was 1942.
For nearly 60 years, old blues eyes — Frank Sinatra — was larger than life, a singer, movie star, and worldwide legend with 1300 songs to his credit. The Roxy Regional Theater captures a collection of the very best in their current production of My Way: A Musical Tribute to Frank Sinatra.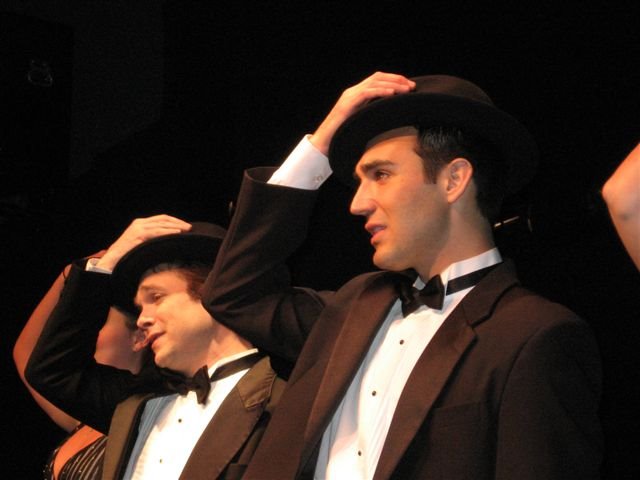 Even before the show began the mood was set with soft music from yesterday that hasn't lost is charm — hummable, dance-able music that continues to endure. As the combo took their seats and began to play, as the singers stepped back in time, they carried their audience with them all the way. «Read the rest of this article»