Nashville Sounds Baseball
Home Opener Slated For April 17th At First Tennessee Park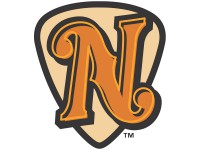 Nashville, TN – The Nashville Sounds announced their 2015 playing schedule today and will host 72 games during their inaugural season at state-of-the-art First Tennessee Park in North Nashville.
Nashville kicks off the Pacific Coast League season on Thursday, April 9th in Colorado Springs as part of a season-opening, eight-game road trip before beginning its 2015 home slate in Music City on Friday, April 17th, also against Colorado Springs. The Sounds will conclude the season with a road trip, playing their final home contest on Thursday, September 3rd.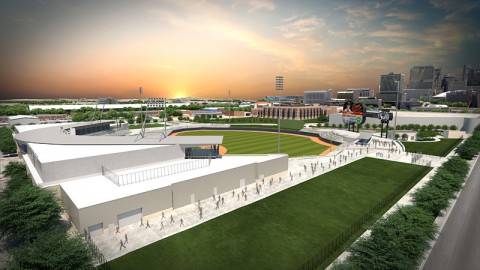 The 2015 home schedule includes 11 homestands and 34 weekend dates (Friday-Sunday) during what is sure to be another fun-filled summer at the ballpark.
Game times at First Tennessee Park will remain the same as previous seasons in Nashville. Monday through Friday games will begin at 7:05pm, Saturday games will begin at 6:35pm, and Sundays will start at 2:05pm through June 21st and at 6:35pm from June 28th through the end of the season.
The Pacific Coast League continues its use of an unbalanced 144-game schedule format in 2015.
The Sounds will play 16 games (eight home, eight away) against teams in the American Conference. Nashville will host each of the four Pacific Conference Southern Division teams – Albuquerque, El Paso, Las Vegas, and Salt Lake – in four-game series at First Tennessee Park. The Sounds will travel to each of the four Pacific Northern clubs – Fresno, Reno, Sacramento, and Tacoma – for four-game sets.
Season tickets packages for First Tennessee Park are currently on sale. Stop by the Sounds' administrative offices at Greer Stadium or visit the team's website at www.nashvillesounds.com to order or for further details.
To view a virtual tour or a live construction camera of First Tennessee Park or to gain further information on the Sounds' new home ballpark, please visit www.firsttennesseepark.com
Individual game tickets will be available for purchase in March.
The 2015 season will be the Sounds' 18th year in the Pacific Coast League and their first as the Oakland Athletics' top affiliate. The 2015 promotional schedule and road game times will be released at a later date.