Clarksville, TN – A still life is a work of art traditionally depicting mostly inanimate subject matter, typically commonplace objects which may be either natural (such as food, flowers, dead animals, plants, rocks, or shells) or man-made (such as books, vases, jewelry, coins).
The eclectic group of artists exhibiting in the Customs House Museum's Right Before My Eyes: A Still Life Invitational brings a variety of interpretations within the theme.
From the dark, moody arrangements of realist painter Matthew Gore to the loose, representational style of Mary Addison Hackett, the subject of still life is amply explored through painting genres.
Included in the show is nationally-known contemporary realist Camille Engel. Recently Camille's painting, Floating Between Two World" won International "Best Wildlife" at the International Guild of Realism 9th annual exhibition in Charleston, SC. Known for her use of rich colors, textures, and intricate detail, Camille exhibits her work throughout the U.S.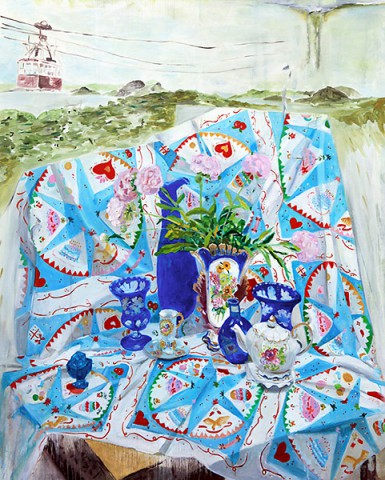 After spending several years in Los Angeles, Mary Addison Hackett returned to Nashville, Tennessee, where she is represented by the David Lusk Gallery. Hackett's painting, Cobalt, displays vintage glass wear set upon a quilt of vibrant hues brings about memories of family heirlooms and Sunday picnics.
Mary's work has been exhibited nationally and can be found in collections such as Marriott Moscone, San Francisco, Music City Center Public Art Collection, Nashville, the Permanent Collection of Art, Chapman University, Orange, CA and the Riverside Art Museum, Riverside, CA. Other artists featured in the show are Jason Saunders, Taaron Parsons, Nick Long, David Salerno, Jennie Kirkpatrick, Judy Nocifora, Leah Foote, Darlene Shaddon, and Diane Craig.
Right Before My Eyes: A Still Life Invitational will be on exhibit from January 8th through March 1st in the museum's Crouch Gallery.  Located at the corner of Second and Commerce Streets, the Customs House Museum is the second largest general museum in Tennessee.
For more information on above events contact Terri Jordan, Exhibits Curator, at 931.648.5780 or
About the Customs House Museum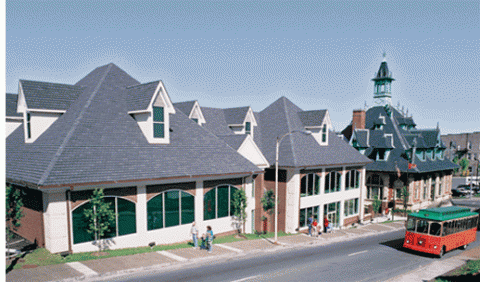 Located in the heart of historic downtown Clarksville, Tennessee, the Customs House Museum and Cultural Center is the State's second largest general museum.
With over 35,000 square feet of the region's best hands-on activities and special events…people of all ages agree – the Customs House Museum is well worth the stop!
The Explorer's Gallery is packed with fun, learning and fantasy in Aunt Alice's Attic, McGregor's Market and kitchen, and of course – the Bubble Cave! Finally, get "all aboard" to see our fantastic model trains. Our volunteer engineers "ride the rails" every Sunday afternoon from 1:00pm to 4:00pm.
Regular museum hours are 10:00am to 5:00pm Tuesday through Saturday, and 1:00pm to 5:00pm on Sundays. Adult admission is $7.00, Senior Citizens and College ID $5.00, Ages 6 to 18 $3.00, and under six years and Museum members are free.
The Customs House Museum is located at 200 South Second Street.
For more information, call 931.648.5780 or visit their website at www.customshousemuseum.org