Clarksville, TN – At some point in the life of some older men, a shift occurs. The former rounded derriere becomes flattened and the formerly flat abdomen becomes a rounded tummy.
This can occur because of lessened activity due to illness of some variety, a hernia that can happen to the central muscles of a man's chest, or simply the advent of becoming a "couch potato" for a number of years. It can even happen when someone has indulged in too many trips to the beer keg or drinks cabinet. (Or, as someone has put it, he might have traded one "six pack" set of muscles for too many others in cans or bottles!)
The result of this shift to "no hips" and "more tummy than one wishes" may necessitate moving from the use of a belt to hold up one's pants to the purchase of suspenders.

Don't get me wrong. Some men just love to wear suspenders. After all, at certain times in history all gentlemen wore suspenders (called "braces" in British culture).
According to the "suspenders" article on Facebook, the origin of suspenders seems to be an invention in 1822 by Albert Thurston.
Wisegeek.com asserts that suspenders were worn by all men throughout the 1800s following their invention because pants had buttons to which the suspenders were attached. Belts were used on the outside of garments like coats. In 1894, David Roth filed a patent for suspenders with clasps rather than buttons.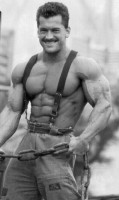 Believe it or not, suspenders have gone in and out of fashion throughout the 20th and now 21st centuries. They were most popular in the 1920s, 1960s and 1980s. They have always been basic with men's white tie formal attire and are extremely popular still with workmen like plumbers, carpenters and farmers.
In fact, they are quite necessary for anyone wearing a full tool belt or having heavy pockets full of equipment. (Dear plumbers, are you listening?!?)
In England, most suits require wearing suspenders because of the construction of the pants. They are also sometimes thought to be required by investment bankers, some of whom tell younger members of the firm that one must reach a certain rank in order to even wear them, according to Michael Lewis in his book, Liar's Poker.
If one wants to be correct in the fashion world, one should never wear a belt and suspenders at the same time. The color of suspenders should not match a garment, but should either reflect or contrast another component such as a tie. Gentlemen should wear only plain colors with a patterned shirt and patterned suspenders go better with a plain shirt and plain or striped tie.
Patterns on suspenders should be woven only and not just printed on the material. The leather portions of the suspenders should be either black, brown or white and must match one's shoes, according to tailoredtestosterone.com; the straps should be 1.25 to 1.5 inches wide.
On line is a manufacturer of pants and jeans made especially for suspenders. Called Sloops Jeans and Casuals, they feature "no unsightly belt loops." They claim to fit "the physique of the typical suspender wearer—no hips, no rear end and need for more belly room."
Sources for suspenders are plentiful both in local stores and on the Web. Some of the varieties include solids, stripes, dots, leather, western, animal, fish, outdoors, big and tall men sizes, holiday, work, hobby related and even glitter varieties. One practical category is airport friendly suspenders that feature no metal to set off those pesky alarms.
Suspenders have become quite the fad with young people from time to time. My husband fondly remembers his years in high school when suspenders became the rage. One of his friends managed to find—for party wear only—a set of suspenders featuring nude ladies.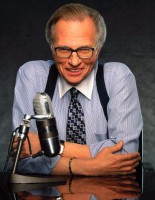 All the guys found these quite amusing at the time. (Later the girls in the group managed to trump this, but I can't reveal just how!)
The use of suspenders in movies and television has brought about fads from time to time also. Think the 2008 remake of Brideshead Revisited, James Bond, 007 (portrayed by Daniel Craig), and Larry King. John Barrowman (Captain Jack Harkness) wore them in the hit TV show Torchwood as did Matt Smith as the Eleventh Doctor in Doctor Who.
Suspenders are not just for men only. They come in sizes for women and kids too—but that's another whole subject!