Clarksville, TN – Clarksville Police Officers are working a head-on collision between a motorcycle and another vehicle near the intersection of Trenton Road and Sequoia Lane.
The motorcyclist has been transported in critical condition to Vanderbilt Medical Center by LifeFlight helicopter.
Traffic is at a standstill.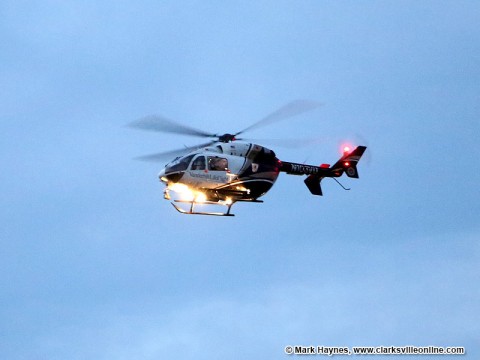 Motorists are asked to completely avoid this area for the next couple of hours, if possible.
Anyone with information about the crash is asked to contact Fatal Accident Crash Investigator Larry Harris at 931.648.0656, ext. 5251.