Clarksville, TN – Patrol units of the Clarksville Police Department were dispatched to a reported shooting at 1191 Fort Campbell Boulevard, shortly after 4:00am on Sunday, June 7th, 2015. There were still about two dozen people at La Mansion Club when officers arrived.
Emergency Medical Services personnel transported an adult male who had been shot in the chest inside nightclub. The Hispanic victim's name, address, and age have not yet been positively determined; he is listed in critical condition at Vanderbilt University Medical Center.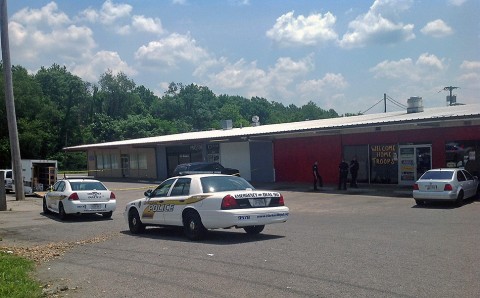 Crime scene investigators were on the scene for several hours as detectives worked several leads in case.
Less than seven hours after the shooting, at 10:26am, officers advised Central Dispatch by radio that they had a suspect in custody on the 100 block of Darlene Drive.
A Darlene Drive residence was secured by patrol officers while detectives prepared a search warrant.
Wilfredo Torres, 28, has been arrested for Aggravated Assault. Torres, a Clarksville resident, is being held on a $175,000 dollar bond. No information about a motive for this crime is being released at this time.
Anyone with information about this shooting is asked to contact Detective Dominick Sacco at 931.648.0656, ext. 5384.