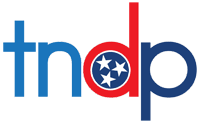 Nashville, TN – Tennessee Democratic Party Chair Mary Mancini released the following statement on today's 5-4 ruling by the U.S. Supreme Court on marriage equality.
"With today's decision we see that love and respect has triumphed and we rejoice knowing that every person has the right to marry the person they love. Today is a day that Democrats celebrate with those couples as they build strong families while securing a future for themselves, in Tennessee and across our nation."
Justices ruled in the landmark decision that gay and lesbian couples have a constitutionally protected right to marry and that states must recognize those marriages.
The justices found that the right to marry for same-sex couples is protected under the 14th Amendment.