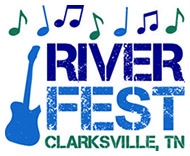 Clarksville, TN – Riverfest, presented by the City of Clarksville and Miller Lite, is pleased to announce Charles Esten of television's hit series "Nashville" will be the featured headliner at the 2015 Festival. Charles Esten will take the main stage as the headlining event on Saturday, September 12th, 2015 at 9:00pm. The concert is free and open to the public.
Born in Pittsburgh, PA, Charles "Chip" Esten was raised in Alexandria, VA and attended T.C. Williams High School, made famous in the film "Remember the Titans."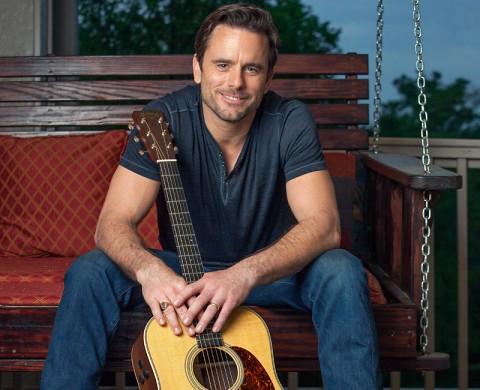 Esten made his theatrical debut in London when he portrayed Buddy Holly, singing, acting and playing guitar in the hit West End musical "Buddy."
He has performed for audiences worldwide including H.R.M Queen Elizabeth and Prince Philip, and eventually President and Mrs. George H.W. Bush.
Now, Esten is most known for his role as Deacon on NBC's hit "Nashville". Yet many will know his extensive on screen career includes appearances on hit shows from "Big Love," "The Office", and Disney Channel's "Jessie." Esten's film credits include "Swing Vote," "Thirteen Days," "61*" and "The Postman."
Esten's music career began early on as student at The College of William and Mary in Williamsburg. There he was lead singer/songwriter in a popular local band. Recently, Esten has performed at the Grand Ole Opry and the historic Ryman auditorium. He was also honored to officially "flip the switch" at the 2013 Graceland Christmas Lighting ceremony.
[youtube]https://www.youtube.com/watch?v=EbZzcJWFXLg[/youtube]
Fans will recognize many songs from ABC's "Nashville" Esten has performed including I Know How To Love You Now, an original he co-wrote with his friend, Deana Carter. He has just released his first independent single, Hot One, which is available for download on iTunes.
This year Riverfest will host three large stages of entertainment. Music will range from country, R&B, local dance groups, to Christian, and more. Along with the Miller Lite stage, Festival visitors will experience a brand-new stage this year, too. The Wicked Good Sandwiches stage will be near the boat launch and include alternative rock bands from across the mid-South.
On Friday, First Baptist Church will host the Christian stage. This will include local church groups and gospel artists as well as a national entertainer. To be the first to know who the performer will be, sign up to receive our newsletter!
For the full Festival schedule check out www.clarksvilleriverfest.com
To receive the latest news and updates on entertainers, be sure to sign up for the newsletter! Local groups who wish to perform may apply online.
About Riverfest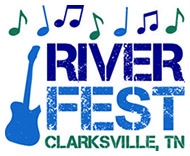 Riverfest is Clarksville's longest running community Festival. Now in its 28th year, Riverfest brings over 30,000 people to the banks of the Cumberland River in an arts and recreation celebration. This year the Festival will be held September 10th-12th, 2015. Music, art, family events, and more will fill McGregor Park. Admission and entertainment at the Festival are free and open to the public.
More announcements will be made soon, as new events and entertainment are finalized. To stay up to date on the latest Festival happenings visit the Festival website, www.clarksvilleriverfest.com , and sign up for the Festival newsletter. The Festival is brought to you by the City of Clarksville Parks and Recreation Department.
For questions please call 931.645.7476 or visit www.cityofclarksville.com