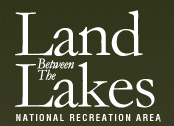 Land Between the Lakes, KY/TN – Teachers will receive free general admission to the Homeplace 1850s Working Farm and Living History Museum, Golden Pond Planetarium, and Woodlands Nature Station on Saturday, September 19th and Sunday, September 20th at Land Between The Lakes.
Current and retired teachers, home educators, and their immediate families qualify for free entry. A letter printed on school letterhead, a school faculty ID card, or home educator identification should be presented at each site.
"We support area educators and all they do for their students," says Sharon Waltrip, Environmental Education Program Manager. "We invite teachers and their families to visit our day-use facilities, see what we have to offer, and pick up an educator resource packet. Our environmental education programs encourage critical thinking and hands-on learning about nature, history, and space."
For more details on special events for the weekend go to www.landbetweenthelakes.us/calendar/teacher-appreciation-weekend/2015-09-19/.
Land Between The Lakes National Recreation Area manages more than 170,000 acres in western Kentucky and Tennessee as part of the U.S. Forest Service and the Department of Agriculture's public lands program. Land Between The Lakes offers outdoor recreation, lake access, land management, and environmental education to over 1.4 million visitors annually. The Friends of Land Between The Lakes works in partnership with the Forest Service providing program services, funds development, and volunteer support.
To find more information about Land Between The Lakes, log on to the official website at www.landbetweenthelakes.us or call toll-free at 1.800.LBL.7077 or local at 270.924.2000. For more information on the Friends of Land Between The Lakes, log on to www.friendsoflbl.org.
To subscribe to the official electronic newsletter, send an email to . Land Between The Lakes official Twitter accounts include @LBLScreechOwl, @LBLNature, @LBLHomeplace, and @LandBtwnLakes, and Pinterest www.pinterest.com/lblnra. Photos are available on Flickr for downloading at https://www.flickr.com/photos/lblkytn/sets.
USDA is an equal opportunity provider, employer, and lender.