Austin Peay at North Florida
Wednesday, December 16th, 2015 | 6:30pm CT
Jacksonville, FL | UNF Arena

Jacksonville, FL – Austin Peay State University men's basketball team has played as strong a mid-major conference schedule this fall as it has in its history under Dave Loos. Cal Poly, IPFW (twice), Troy, Texas A&M-Corpus Christi all have proven to be formidable opponents.
Lipscomb and visits from Wofford and Texas A&M-Christi (rematch) are upcoming.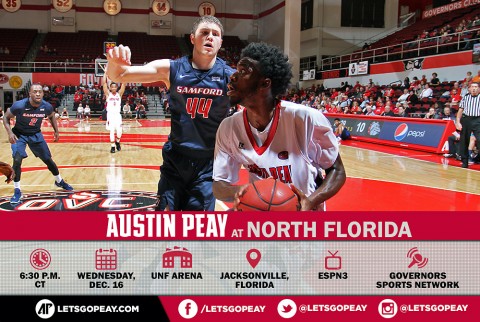 However, the best of the mid-majors the Governors will see this year easily could be North Florida, 6:30pm, Wednesday at the UNF Arena.
The Ospreys are coming off a season that not only saw them win the Atlantic Sun regular season but the conference tourney as well in going 23-12.
They return four starters and are the overwhelming favorite to repeat as A-Sun champs.
How good are the Ospreys? They opened the 2015-16 season by winning at Illinois. They come into Wednesday's contest riding a two-game win streak, including Monday's 94-72 decision against FIU, and are off to a program-best 8-4 start.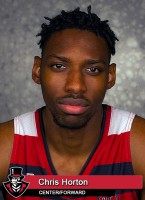 The Ospreys are an offensive juggernaut, averaging 87 points per game, and have scored more than 100 points three times, including a loss at LSU. They have five players scoring in double figures.
North Florida believes in the three pointer. The Ospreys have made (159) almost as many three pointers as the Govs have attempted (166).
Point guard Dallas Moore leads the way, averaging 20.2 points per game, shooting 42.4 percent from three-point range. Beau Beech (15.7 ppg) and Trent Mackey (13.1 ppg) are each shooting better than 50 percent from three-point range.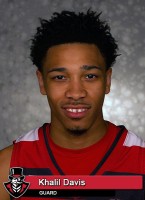 But the Ospreys remember their New Year's Eve trip to Clarksville last year, a 65-60 loss to the Governors in the Dunn Center. But as 2015 rolled in so did the North Florida evolvement into the A-Sun's elite.
Meanwhile, the Governors hope to rebound from a disappointing offensive performance at IPFW. Despite shooting less than 40 percent in the first half against the Mastodons, the Governors held a 33-29 halftime advantage as a result of a strong defensive effort.
But IPFW found the range in the second half—specifically Max Landis, who made six second-half three pointers.
The Governors, meanwhile appeared rudderless when both seniors, Chris Horton and Khalil Davis were slapped with their third and fourth fouls just six minutes into the half. With both chased to the bench with the foul woes, a seven-point lead turned to a 14-point deficit less than six minutes later.
By the time the Govs could regain their footing, the game had slipped from their grasp.
Horton kept alive his remarkable streak with his seventh straight double-double (16 points, 15 rebounds)—he leads the nation in offensive rebounding (5.7 rpg) and is fourth overall at 13.2 rpg. Davis added 15 points and Josh Robinson 14.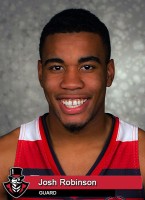 When the Govs get great offensive movement and share the basketball—like they did against Troy and Northern Carolina—they are very good, shooting close to 50 percent or better.
But when the offense is out of sync, like it was at Texas A&M-Corpus Christi and IPFW, they struggle to even make 40 percent of their shots.
This is the fourth of a five-game road and the first of back-to-back contests against Atlantic Sun members. APSU will play at Lipscomb, 2:00pm, Sunday.