UT Athletics Department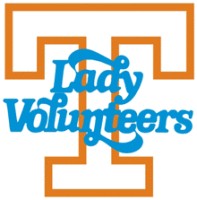 Fayetteville, AR – Second-half turnovers proved troublesome for No. 13/15 Tennessee on Thursday and the Lady Vols' late rally fell short in a 64-59 loss to Arkansas at Bud Walton Arena.
Diamond DeShields paced Tennessee (11-5, 2-2 SEC) with 14 points on 6-of-16 shooting, but the Lady Vols committed 15 of their season-high 24 turnovers second half as Arkansas (7-10, 1-3 SEC) seized control of the game.
Mercedes Russell posted a double-double with 10 points and a game-high 11 rebounds.
Arkansas led by as much as 11 points (55-44) with 1:53 remaining, but Tennessee battled back in the closing minutes to keep the game within two possessions.
DeShields hit a 3-pointer from the top of the arc with 21.8 seconds left to pull the Lady Vols to within 60-57. Jordan Reynolds made two free throws with 13.7 seconds left to keep UT within three points at 62-59.
Arkansas' Jessica Jackson made all four of her free throws in the final 20 seconds to hold off UT's late comeback attempt. Jackson led all scorers with 25 points on 7-of-18 shooting and went 3-of-7 from 3-point range.
After trailing by 11 points at halftime, Arkansas opened the third quarter red hot with a 17-2 run, capitalizing on five-straight Tennessee turnovers early on to take a 38-34 lead. Jackson scored 10 points in the third quarter as the Razorbacks played with renewed confidence and headed to the fourth up 43-40.
The Lady Vols closed the first half with a 9-0 run over the final four minutes to take a 32-21 lead in to the break. DeShields led all players with 11 points and also had three steals as Tennessee's press defense hounded the Razorbacks' backcourt throughout the second quarter. Arkansas only scored six points in the second quarter. UT also had a 24-15 rebounding edge at the half.
Tennessee led 16-15 after a mostly-even first quarter. Diamond DeShields scored six points and UT had four offensive boards and five second-chance points early on. After Arkansas jumped out to a quick 5-0 lead, the Lady Vols used the press to challenge Arkansas' young guards and swing momentum.
Series vs. Arkansas
Tennessee is now 26-3 all-time against Arkansas and 13-2 against the Razorbacks in Fayetteville. Thursday's loss snapped UT's three-game winning streak against the Razorbacks.
Entering Thursday, the Lady Vols' last loss to Arkansas in Fayetteville was a 77-75 setback on December 29th, 1996.
UT With The Rebounding Edge
Tennessee won the rebounding battle for the 13th time this season, collecting 49 rebounds to Arkansas' 35 rebounds. UT is now 10-3 in games when the Lady Vols outrebound their opponents. UT had a 24-15 rebounding advantage by halftime. In the first half, the Lady Vols collected eight offensive rebounds that produced 10 second-chance points.
Miscellaneous Notes
Bashaara Graves brought down seven rebounds and now has 900 for her career, becoming just the 12th player in Lady Vol history to record 900 career rebounds.
Mercedes Russell
recorded her sixth double-double of the season with 10 points and 11 rebounds. It was her second-consecutive double-double after getting 10 points and 13 rebounds against Auburn.
Diamond DeShields scored 14 points in the game, marking her seventh-straight game in double-figures. She has scored in double-digits in 12 of the past 13 games.
The Lady Vols held Arkansas scoreless for 6:45 of game action at the end of the first quarter and beginning of the second quarter.
Arkansas shot 28.6 percent in the first half, hitting only eight shots in the first 20 minutes.
Up Next
The Lady Vols next face No. 3 Notre Dame on January 18th at 7:00pm ET/6:00pm CT in Notre Dame, IN. The game will feature an ESPN2 broadcast.
Tennessee is 20-5 all-time against Notre Dame. The Fighting Irish have won the last five games of the series. UT is 8-2 all-time when facing Notre Dame at Purcell Pavilion at the Joyce Center.